Facebook
Facebook is a big part of everyone's life these days. Whether you're a casual viewer or the constant updates consume you, it's probably a good
Read More »
Windows
Every copy of Windows 10 comes preloaded with a slew of pre-installed PC applications. However, if you want to extend the functionality of your desktop,
Read More »
Netflix
We live in a world of streaming today, and the trend of cord-cutting is growing at a rapid pace because consumers of cable TV have
Read More »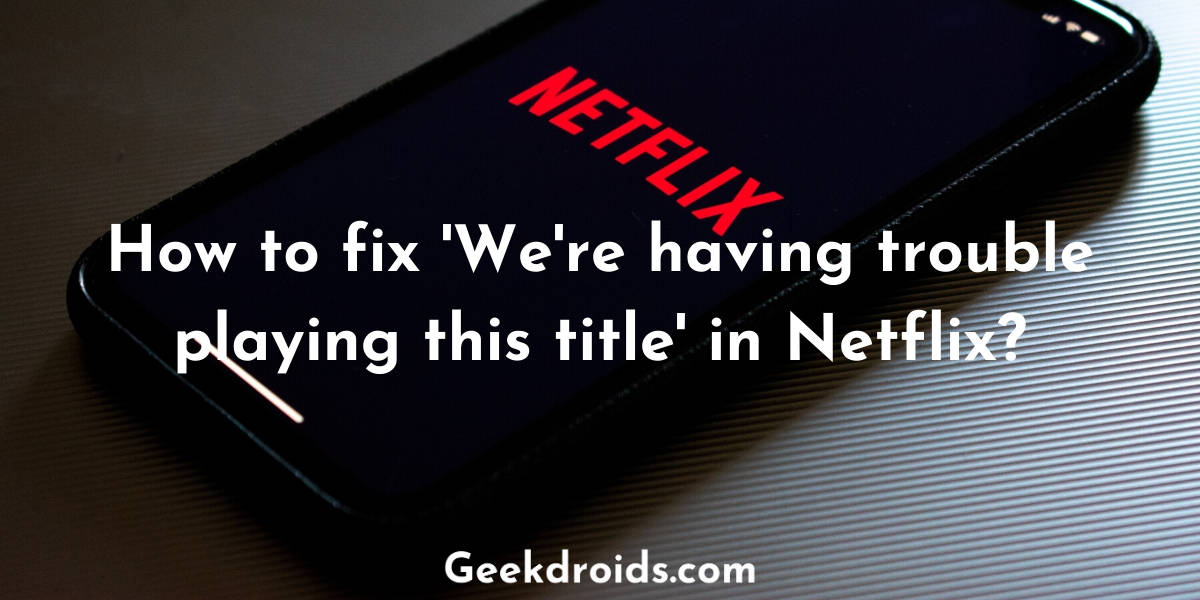 Netflix
There are many errors in Netflix which show the users the following annoying message – 'we're having trouble playing this title'. These are pretty common errors
Read More »
Subscribe to our Awesome Newsletter
Get notified about new tech & apps.🤗 We never spam you😇.