Spotify users often come across many types of problems, but this Spotify keeps pausing is pretty annoying and it frustrates a lot of users all over the world. This problem happens in all kinds of Spotify's apps – the Windows one, the iPhone app or even on the Android one. Now, this is a solvable problem and there are many solutions confirmed by users on different online forums, which seem to be working.
Why does Spotify keep pausing?
There are several reasons as to why your Spotify app could keep pausing, maybe your phone's battery optimizer is causing it to shutdown often or maybe there is some problem with the Spotify service, or maybe your account is hacked and someone else is also using it alongside you. There could be also bugs in the Spotify which could be causing this problem or maybe your Sonos speakers. Here are the solutions for Spotify keeps pausing problem –
Sign Out Everywhere
There have been many instances of Spotify account getting hacked. Maybe your one also could be compromised? Well, don't worry we got a solution for you.
Open up your favourite browser and then open the Spotify website and then sign in to your account.
Then on the profile option at the top right corner of the website and then click on account. Your account overview will open up.
Scroll down to the last and then click on the button 'Sign Out Everywhere'. This should sign out your account out of everywhere its currently logged in except for Sonos and Playstation devices.
This just signs out your account of all the devices where it was signed in still we would recommend you to reset your Spotify password once to ensure further safety. Now try signing in to the Spotify app and try playing music and see if it pauses or not. It should play now if your account getting hacked was the reason, also don't worry none of your payment information can be compromised by your Spotify account getting hacked, they are stored safely by Spotify.
Change Battery Optimization settings
Almost every mobile phone these days have battery optimization apps and settings applied to them, in order to increase the battery life of the phone. But these apps and settings often interfere in the proper functioning of various apps. Battery optimization apps often limit or close down apps when they are running in the background but music streaming apps like Spotify need to keep running in the background, to ensure the music keeps playing.
So having a battery optimization app or setting on, often they might close down Spotify when it is running in the background but this ruins your music listening experience. So what to do about it? Let me show you –
You could either turn off the battery optimization feature of your phone or if you are a battery saver freak, then you could add Spotify to the excluded app option. When a certain app is added to the excluded apps list, the battery optimizer does not interfere or force its settings on the particular app but completely ignores it. Most phones have this feature.
Open up your phone's settings and look for the battery option, tap on it and then look around a little bit, if there are any three dots menu at the top right corner, then click on it and see if you can find out any option that says, Battery Saver or Battery Optimization. It is hard to tell because for every phone model its present in a different place.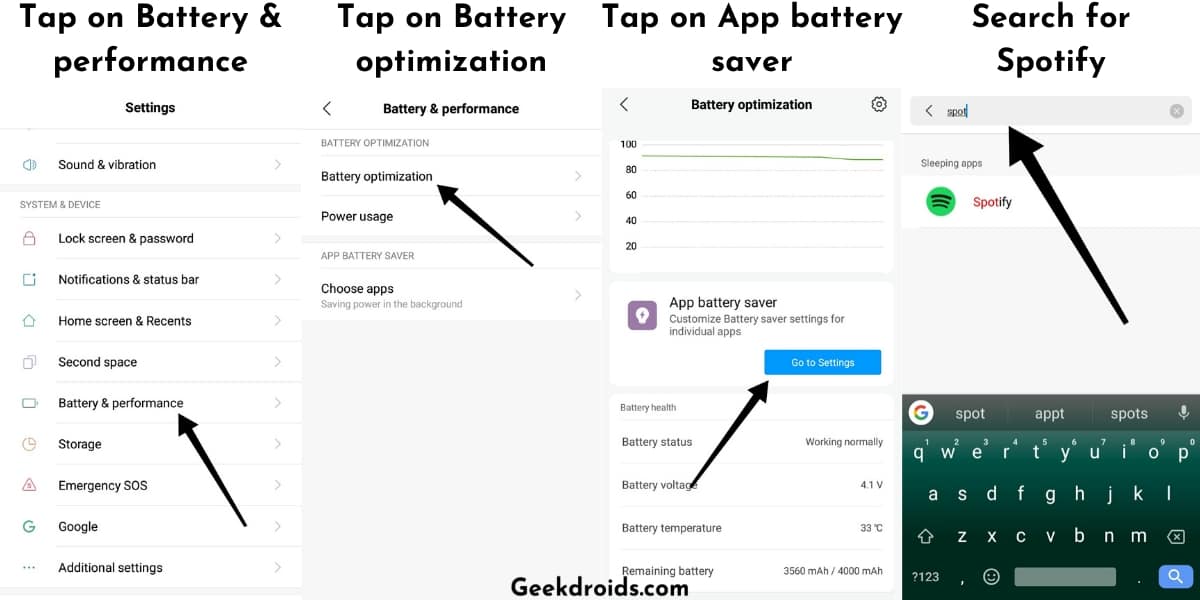 Then when you find the battery optimization or battery saver option, find the Spotify app inside that and change its settings from Battery saver to No restrictions. If your phone's operating system has an option of the excluded list, then add Spotify to it.  Now Spotify should function without causing any problems.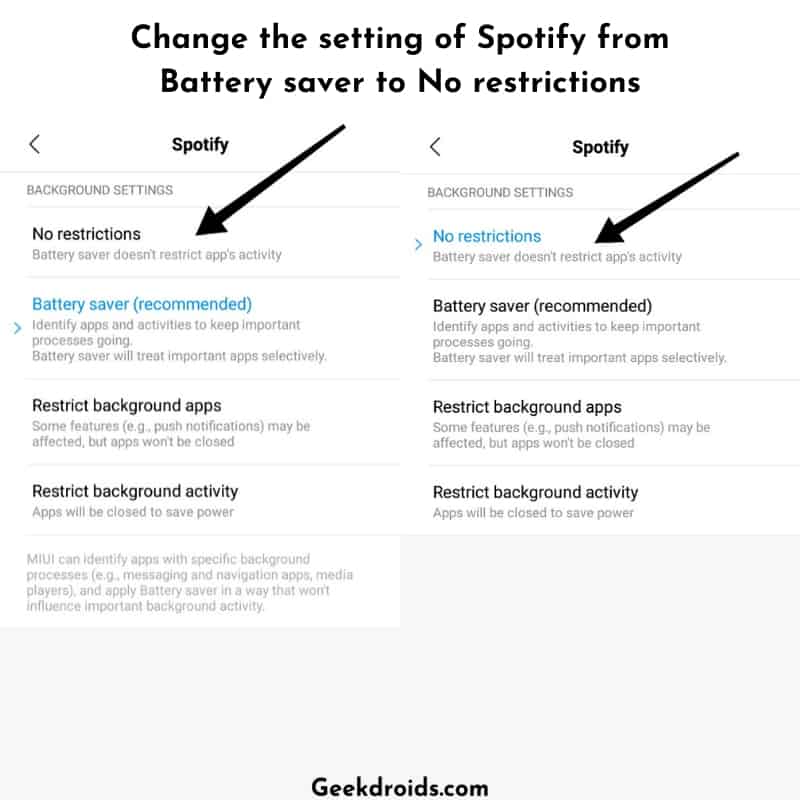 See if you Spotify is working now or not and see if the music plays without pausing. After turning off the Battery optimization, restart your phone once and then start the Spotify app and see if it works or not.
Check if Spotify is down
If the Spotify service is down, then it could be also the reason for your music to keep pausing repeatedly while you were listening. You should head to twitter to the handle @SpotifyStatus, this is is an official communication channel for Spotify, they inform users when they are having problems with their service and when the service will be back up. So if you see that Spotify is down, then wait a little bit and listen to your offline songs, while the Spotify service comes back up.
Restart your Devices
Well if none of the above solutions worked for you till now, then you should try restarting all your devices. By all devices I mean, all the devices you are using to access Spotify right now. If you are listening from your phone with wifi, then restart your phone and also your wifi router. Try playing music with your mobile network once from your phone and see if it works or not. If you are listening to Spotify on your desktop or laptop, then restart that device also, with your wifi router. Remove once and then reconnect your earphones or if you are using Bluetooth headphones, then disconnect and then reconnect them. Try these methods and see if your Spotify music plays without pausing and smoothly now.
Reinstall Spotify and clear cache
I am pretty sure you already have tried uninstalling and reinstalling Spotify by now. But now let us try these methods and see if any of them work or not –
Uninstall Spotify from your device and then clean all data and temporary files of Spotify. Then restart your device once and then reinstall Spotify, download the latest version from Spotify official website or from the Play Store or the App Store for your phones.
But what if it does not work? then we would suggest you to download an older version of Spotify from other third party websites, for Android you can try websites like apkmirror. Download an older version but before that make sure you followed the first step again, then install it and sign in and start playing your music again. It should not pause now in the middle of playing if the problem was with the latest version of the app. If your music was not pausing anymore, then there could be a problem with the latest version of the Spotify app, that you had installed, so before updating Spotify the next time, I would ask you to wait and check if there are any reports of the music pausing bug getting solved or not.
Disconnect Sonos
If you were using your Spotify account on any Sonos devices, then you try logging out or removing the Sonos service from your account once and seeing if that works out for you or not. To do that simply go to your Spotify account dashboard/overview, by logging into the Spotify website and then selecting 'Account' from the top right corner. Then from the left side menu, choose the 'Apps' option and then look for 'Sonos' inside the apps list. Then click on 'Revoke Access' beside Sonos and it shall no longer have access to your account.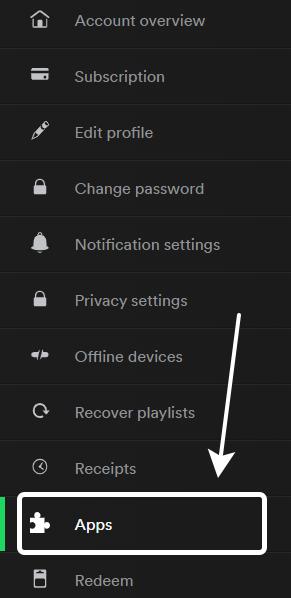 This should work fine, now go and try playing music and see if music keeps on playing without pausing or not.
Turn off high-quality streaming
You can try once going into your Spotify account settings and then look for 'Music Quality' setting and inside that change it to anything else other than high-quality streaming. Sometimes in slow networks music pauses while streaming high-quality music.
All of these solutions were found to be working by different users of Spotify if you found any other solution or trick which seems to solve the problem of Spotify pausing, then please make sure to let us know so that we can update this article and help others who are facing this problem.
Summary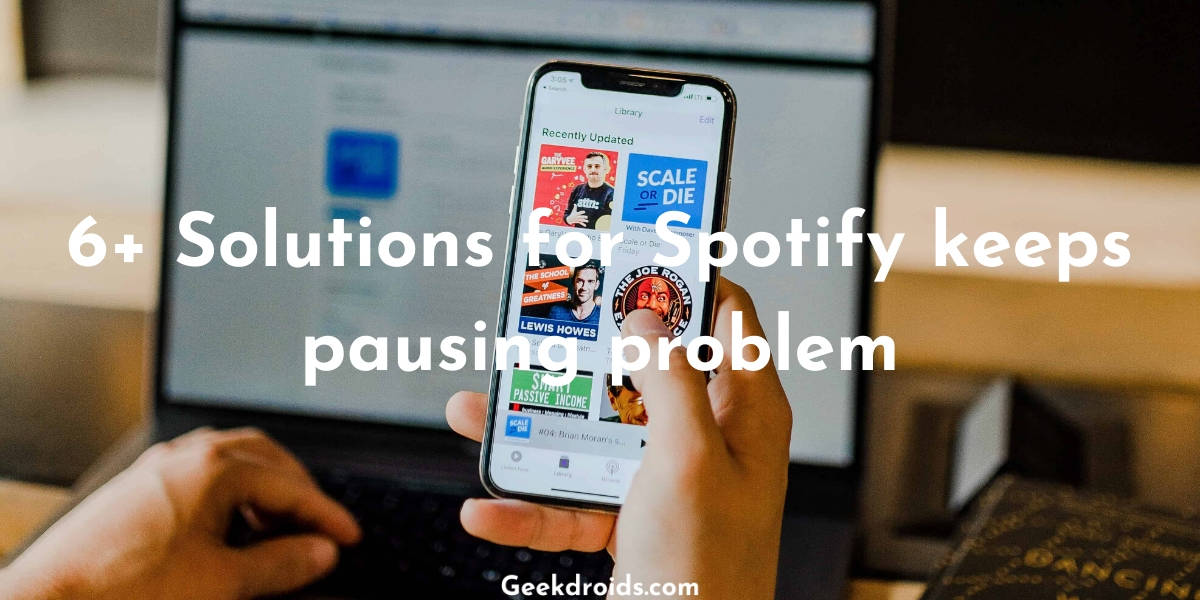 Article Name
6+ Solutions for Spotify keeps pausing problem
Description
Does Spotify keep pausing? Here are 6+ solutions for it. Reinstall Spotify, Sign out Everywhere,....
Author