It's a very good practice to always the use the latest versions of the software and apps you use on all your devices. As there could be some security flaw or bug which went unnoticed in the earlier version which you are using and may have been squashed in the latest version. As Spotify has millions of users all around the world, it is their duty to protect their user's data and records with the utmost care.
So from time to time, Spotify pushes updates to all their apps for all the different platforms that they support as it's critical to improve performance and attend security issues. Here let me show you how to check for updates inside Spotify and how to also update it.
How to update Spotify?
Its is fairly easy to update and install Spotify and it only requires just a few clicks.
For Desktop
To update the Spotify desktop app, first, open up the app, then click on the three dots menu at the top left corner of the Spotify app. Then click the option Help>About Spotify.
Then a dialog box will appear which contains the Spotify app version information and if there are any updates available you will see an option with a download link right below the app version number.
If there are any updates available, then click and download it and then keep on following the on-screen instructions and install the Spotify app's new version the same way as you did earlier. No data will be deleted, don't worry about that.
For Mobile App
Well with mobile app users it's pretty easy, if you are using Android you can just open up the Google Play store and check for updates and see if there any available and similarly for the iPhone go to the App Store and check for updates to see if any updates are available for Spotify or not.
You can always download the latest version of Spotify from their official site from this link if you are having problems with checking updates from inside the app.
Summary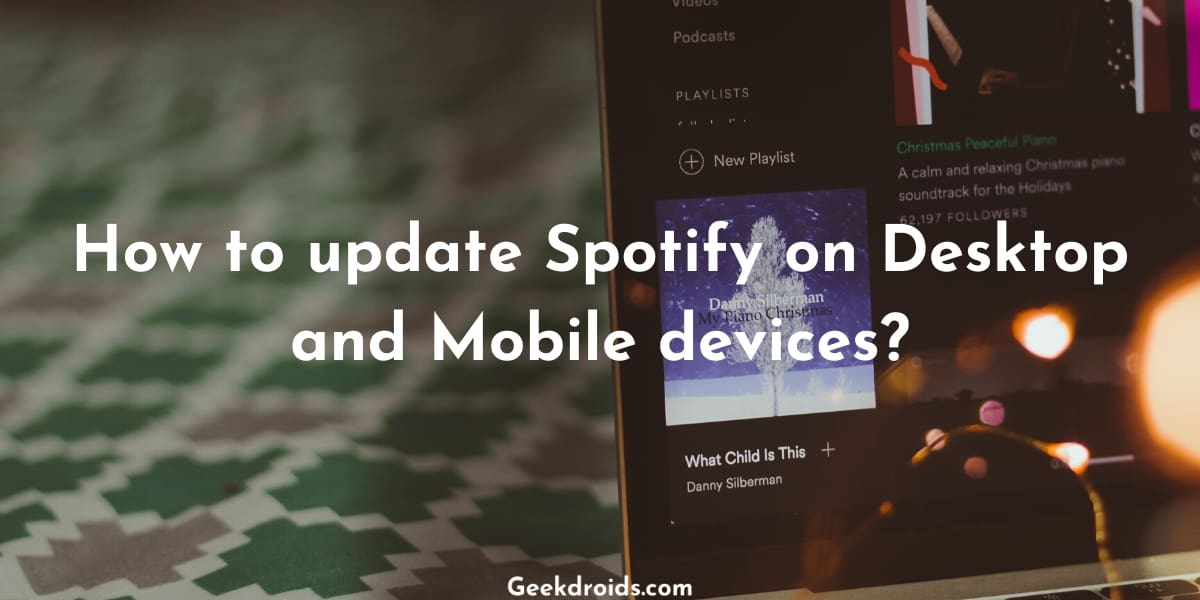 Article Name
How to update Spotify on Desktop and Mobile devices?
Description
Learn how you can update your Spotify apps on your dekstops and mobile devices and stay secure with latest updates.
Author