People reporting their Spotify account getting hacked is pretty common these days and almost every other day you see someone on some online forum or twitter complaining that someone hacked their account messed with their playlists or completely overtook the account, changed the email address and they are unable to recover it. As we told you this is pretty common and keeps happening from time to time with people's accounts and its frustrating. But let me tell you the number 1 reason this keeps happening and it is not because of Spotify's low security.
Spotify claims to have tight security over its userbase and user data. They claim that their platform and all user records are completely safe and under tight security. But the problem here is on the user-side. Users use very simple and guessable passwords and they use the same password everywhere. Using the same password everywhere is a big mistake and no one should do it. Suppose you had an account on the website which was compromised but you had forgotten that you had an account there and so never bothered to check, also you use the same email and password on your Spotify account. Now, this is a major mistake on your side, hackers use this to their advantage and do credential stuffing attacks with leaks from other services and try them o  other services like Spotify.
This is soo common these days, that there are hundreds of pasted lists on Pastebin every week, with a list of hacked Spotify accounts. Now, these accounts were not hacked in the very literal sense, the hackers just got the email addresses and passwords from other leaks and they tried those passwords with emails on Spotify with the help of some tools and the ones which worked they leak it online or just sell it to willing buyers.
How to get back your Spotify account?
Well if you are suddenly seeing random unknown devices showing up in your Spotify connect to player option or you received an email from Spotify that your account email was changed, then surely your account has been compromised and you must act fast.
Password still works –  If your password is still working and the email id is still the same, then you should immediately change your account password and if your email account password is also the same as that of Spotify, then please that password also. Put a complex password this time and if you are having difficulty in remembering your passwords then use a secure password manager. Also if you had a Facebook account connected with Spotify, then please change the password of that Facebook account also.
Account email changed – If you received an email from Spotify, that your account email id was changed, then there is no way you yourself can recover that account and you will have to contact Spotify to get help regarding your Account. First, go to this contact form and then select 'Logging-in' and then select 'I can't log in' and then click on this button 'I still need help' and you might have to fill up some details and then Spotify will take care of it and will help you in restoring access of your account.

You don't have to worry about your payment information from Spotify getting leaked, as Spotify never shows the complete payment information data. In order to prevent these kinds of silly things from happening in the future, then start using different and complex passwords on all different services that you sign up to and yes complex passwords can be very difficult to remember and therefore we would advise you to use a password manager.
Summary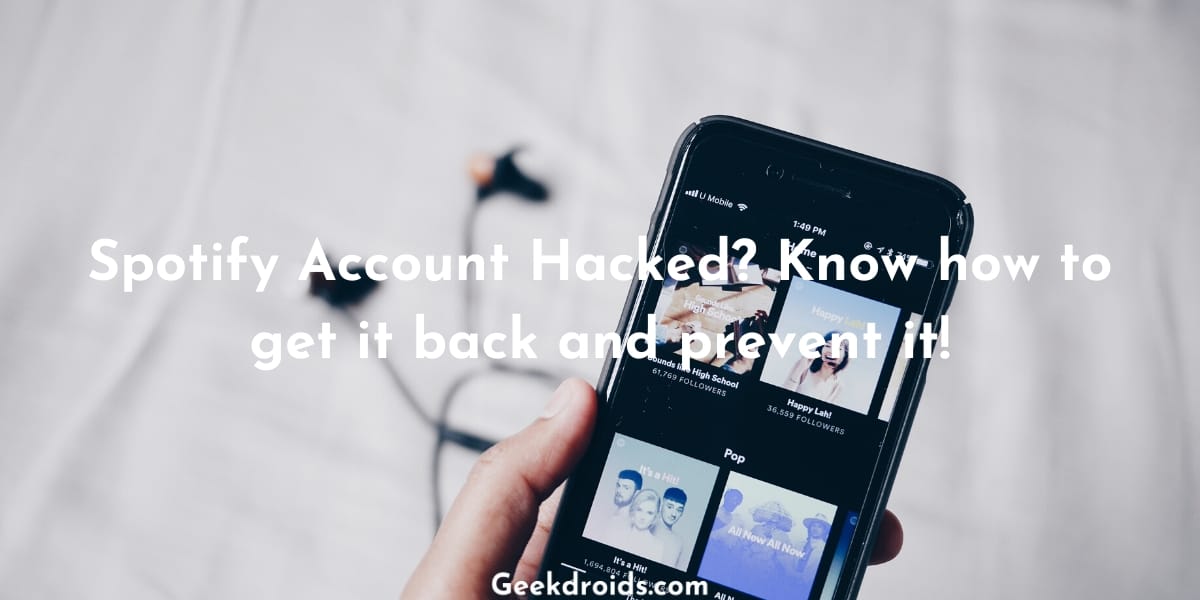 Article Name
Spotify Account Hacked? Know how to get back and prevent it!
Description
Learn how you can get your hacked Spotify account back and how to prevent it from getting hacked in the future.
Author