If we are not using a password manager, we are pretty much destined to forget our passwords after a certain amount of time. Same happens with Spotify we install it once, then log in and then forget about it and keep listening to our favourite music. And if you have forgotten your Spotify password and want to change or reset it, then you have come to the right place.
How to change Spotify password?
Here's how you can change your Spotify password from the desktop browser or similarly you could also do this with your mobile browser-
Open the Spotify website in your browser and then click on login from the options available on the top right corner of the website.
Then the Login page opens up and right below the Log In button, you will see aa option in smaller font, "Forgot your password?", click on that.
The password reset page opens up, enter the email associated with your Spotify account or just your username and then click on Send.
The password reset link will be sent to your email. Now its time to check your email.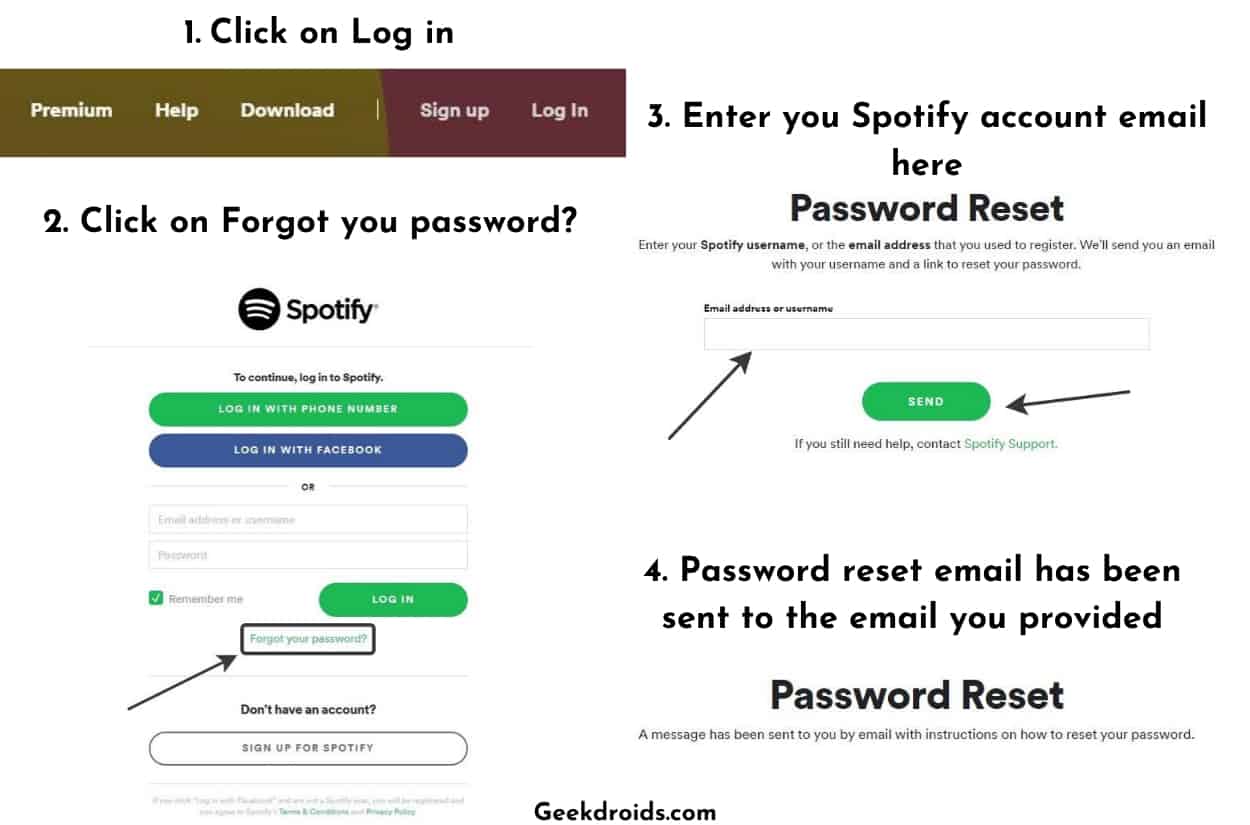 Now open up your email inbox and then look for a password reset email from Spotify, if you are unable to find it check the Spam folder once.
Open up the password reset email from Spotify and then click on the password reset link as pointed out below.
Then a new page opens up, where you need to enter your new password twice. After entering a secure password, click on Send and update the password.
Then you will see a message that your password has been successfully updated and you will also be logged into your Spotify account.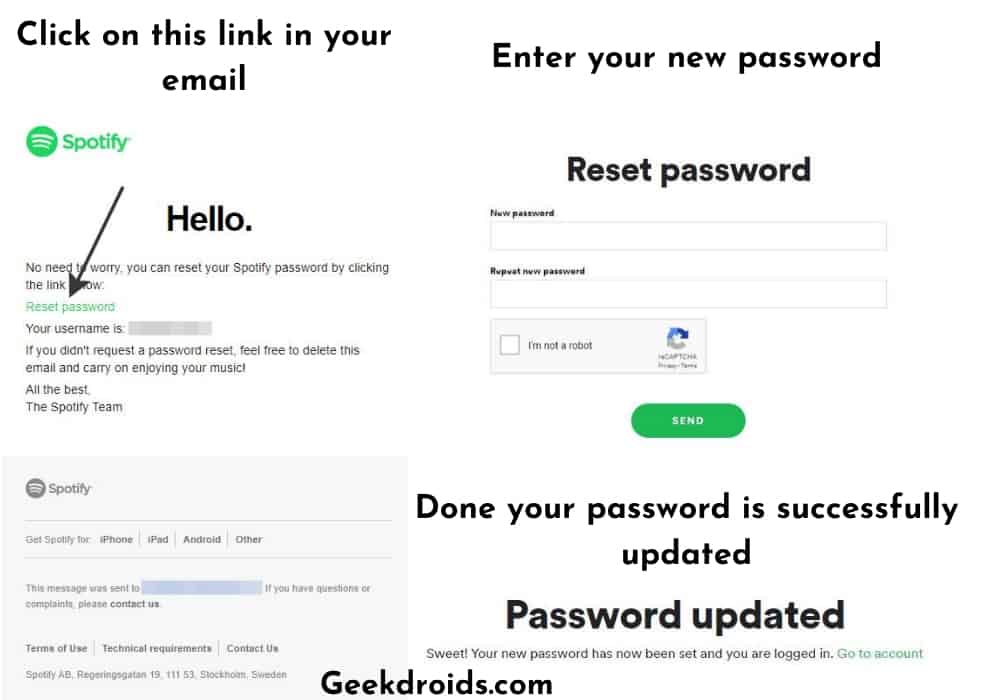 If you are already logged in to your account, then don't log out, simply follow the process below. Just head over to your account dashboard and then click on the option 'Change Password' from the left menu options. Then enter your current password(if you remember it else use the earlier method) and then your new password two times and then click on 'Set New Password'. And your password will be changed.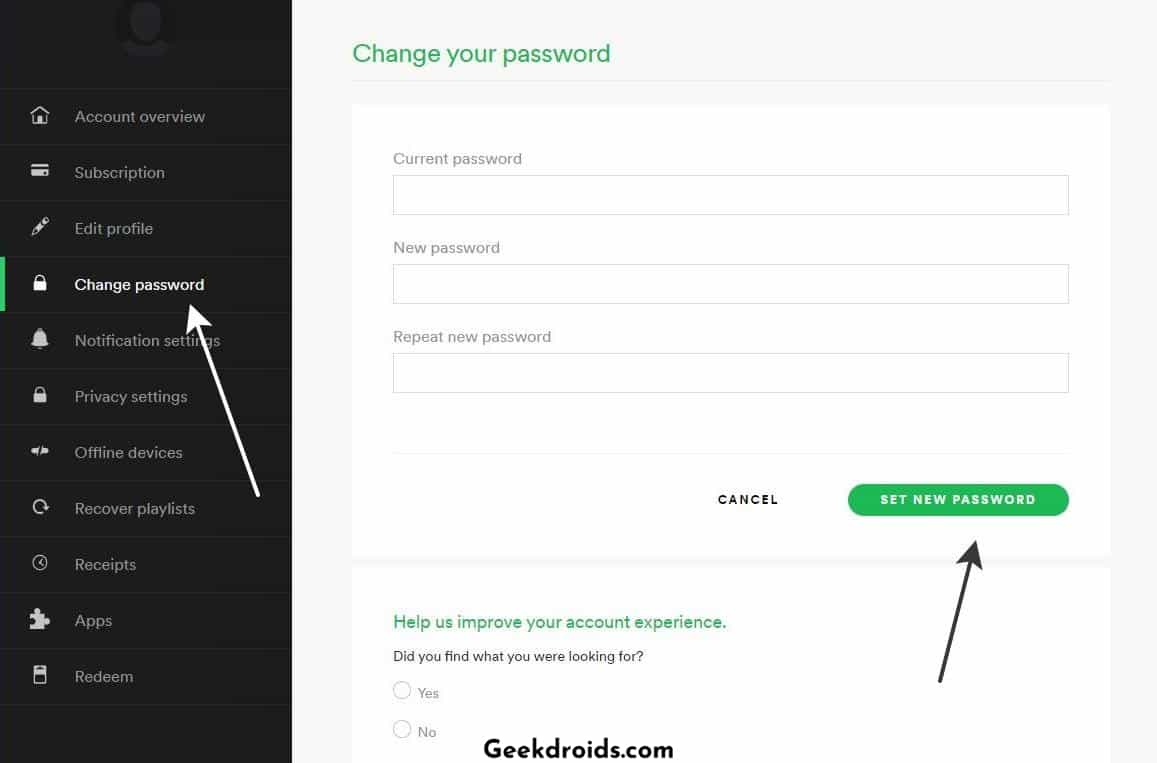 How to change your password on Mobile?
It's pretty similar to the method shown above and its the same method for both Android and iPhone apps so follow the steps below as stated –
Open up the Spotify app and then Tap on Email. Then tap on 'Log in'.
Then tap on the 'Forgot Your Password?' link below the Log in button.
Then enter your email address which is associated with your account or the username of your account and tap on 'Get Link'.
After that follow the same steps of opening your email and then clicking on the password reset link and then entering your new password.
How to change your password if signed up with Facebook?
Many people just use the signup with Facebook button, while signing up for Spotify, because it saves a lot of time and you don't have to enter tedious details about yourself when you can just sign in your Facebook account and then start using Spotify immediately. Here's how you can reset your Spotify password if you signed up using your Facebook account –
First, figure out what email is added to your Facebook account. To know the email added to your Facebook account, open up your Facebook account and then go to your account settings and under the general account settings tab you will see your primary email id listed as the contact. That's the email id added to your Facebook account.
This is also the same email which is added to your Spotify account, assuming that you had the same email added to your Facebook account when you signed up for Spotify. Use this email and follow the steps above as we stated for password resetting of your Spotify account. This method should work but sadly many users often report it to be not working but you should still give it a try.
How to change your password without an email?
You cannot update or change your Spotify password without an email address. In this case, you should get in touch with Spotify support, as they can help you the best in this issue.
No account linked to an email address?
Are you getting this error? "The email address you entered is not linked to a Spotify account. You can either try another email address or log in through Facebook – if your account is connected."?
Then you should try and remember the correct email id that you used while signing up for Spotify or if you signed up with Facebook, then you should just use the Login with the Facebook button or follow the method we shared above about people with Spotify account linked with Facebook.
Summary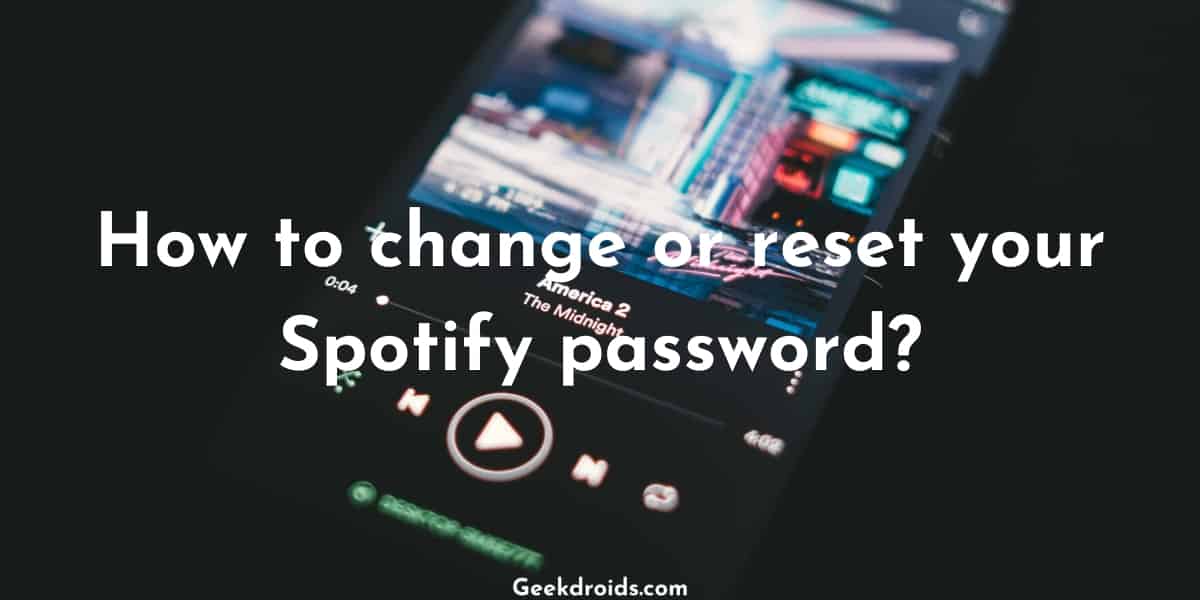 Article Name
How to change your Spotify password?
Description
How to change Spotify Password on desktop, Android or iPhone? How to reset the Spotify password on Android or iPhone?
Author