Spotify has a long history of delaying pretty important feature updates or completely ignoring them. Like the username change feature, which its users have been requesting for a long time now but Spotify says that they don't want to implement it now and have no plans of implementing it in the near future. Well, the username feature is just one of them, there are hundreds of other features that people want and are shouting about it on the Internet.
Another one of the requested features is the ability to view your listening history. You can view your song listening history but only up to the last 50 songs and only on the desktop app. There is a small trick way by which you can see your history on the Spotify mobile app, which we have written about below. Now it doesn't matter if the song was being streamed on the mobile app or web version of Spotify, we checked it seems to be shown under the history section in the Spotify desktop app.
Can you see Spotify history?
Yes, it is possible to see your Spotify music streaming history from the Spotify desktop app. It only stores up to the last 50 songs you listened and not more than that. You can also view your history on the mobile apps both Android and iOS but there is no direct option to do that, you will have to follow a small nifty trick to do that, which we have written about later in this article.
Can you see Spotify history on phone?
Yes, it is possible to view your recently played songs on your mobile phones via the Spotify app. It is not directly possible to view the history as there is no simple direct option to just tap and view your history but we have found a way to do that. Here are the steps –
Go to your library and open one of your playlists, if you don't have one create one.
After creating your playlist, click on the 'Add Song' button or if you already had a playlist earlier then you can find the 'Add Song' option inside the three dots menu.
After that cards will appear with song recommendations inside them, keep swiping left to find out the 'Recently Played' card and there you have it your Spotify history. This is the list of the songs you have been listening to.
How to view your Spotify history?
We just showed you how you can see the list of your recently played songs in the mobile apps of Spotify but here are steps by which you can view your Spotify history inside the Spotify desktop app –
Firstly open the Spotify app from the Start menu and if you are not logged in, then log into it.
After opening the Spotify app, click on the queue button beside the song player control keys.
Then a new page will open with the play queue in it, it will show the now playing song and the upcoming songs and there you will see the history option beside the queue option.
Open it and there you have the history of your 50 recently streamed songs.
Can I reset my Spotify history?
No, it is not possible to reset or clear your Spotify music streaming history. We were not able to find an option that does that. But if you are concerned about your privacy, then you should know that no one else except you can see this history and in the desktop app, only the history of last 50 songs you listened to are kept.
There we showed you how you can see your Spotify song streaming history and relisten to the songs which to listened to some time ago. If you have any doubts please let us know.
Summary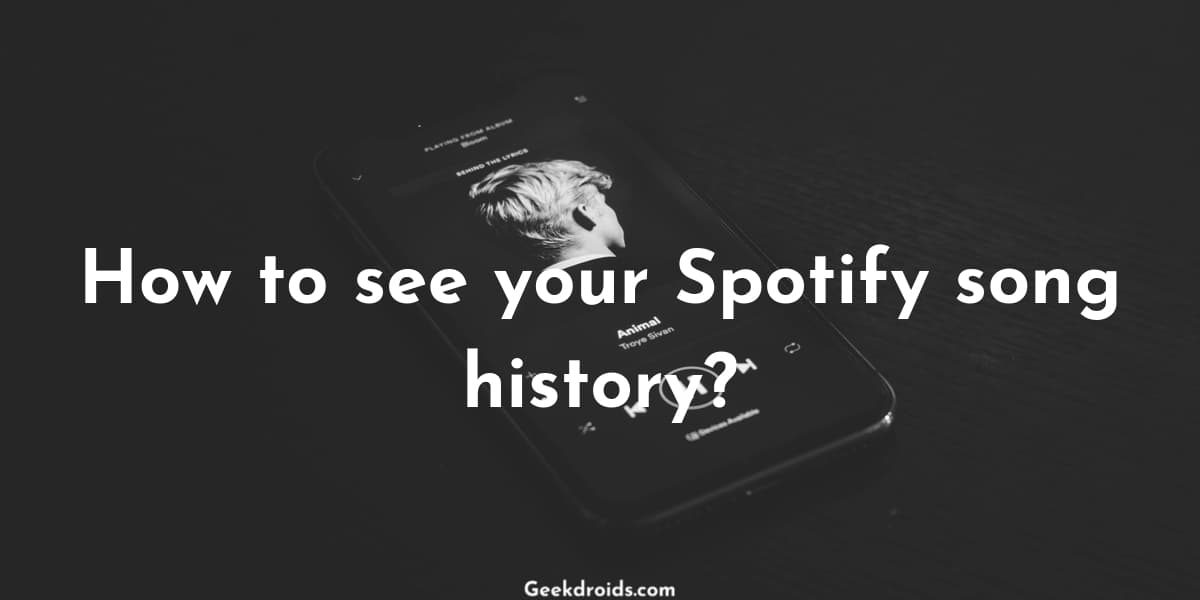 Article Name
How to see your Spotify song history?
Description
Learn how you can check your Spotify music listening history on your phone and your desktop. See if you can clear or delete your Spotify history and where is your history located in your phone.
Author