Recently there has been a lot of uproar regarding privacy on Facebook and the platform's usage of people's data. This has led to a lot of people wanting to get off Facebook and delete their accounts. Now deleting your Facebook account is easy and can be done with a few clicks but it is the websites where you have signed up with Facebook is the main problem in getting back the accounts. Most websites these days contain sign up buttons which allow users to sign up to that website with their Google or Facebook account.
This is a very easy process and consumes hardly a few seconds to sign up. So most people use that and since Facebook is the most used social media, there is no doubt that a lot of people use those Sign Up With Facebook buttons for quickly signing up. After deleting your Facebook account, if you have access to the email with which you had signed up for Facebook then you can easily reset the passwords of the websites where you signed with Facebook and log into your respective accounts. Below we have shown how to do it with the Spotify music service.
Spotify has over 200 million active users and those numbers are increasing every day. Many people signup on Spotify with Facebook as it is very quick. But due to the recent concerns regarding privacy or maybe some users just don't want their Spotify activity to be seen by their friends, and they want to unlink or disconnect their Facebook account from their Spotify account. Spotify allows its users to signup with just their name and email as the majority of the websites provide. They also provide with a "Sign Up With Facebook" option, this option is also provided by most websites these days along with signup with Google, but Spotify seems to only offer the Facebook Sign Up option. Now it is a very easy and time-saving way of signing up with services, where you just sign in with your Facebook account and Facebook transfers all the data required by Spotify via secure means and with your permission.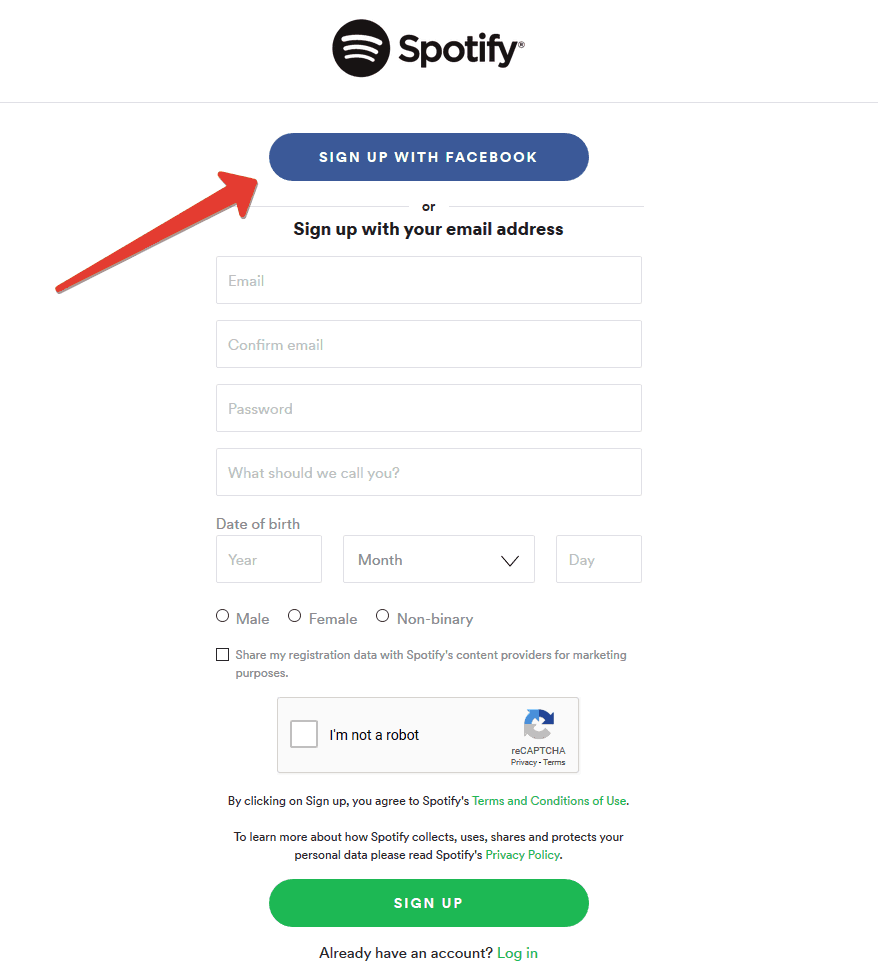 How To Disconnect/Unlink Facebook From Spotify?
It is very simple and easy to disconnect or separate your Facebook account from Spotify. Unfortunately, it is currently not possible to unlink your Facebook account from the Spotify mobile app neither on android nor on your iPhone but can do it easily from the Spotify Desktop App. Follow the steps as follows to separate your accounts:
Open up the Spotify App on your desktop and then click on the downwards pointing arrowhead beside your username at the top right corner.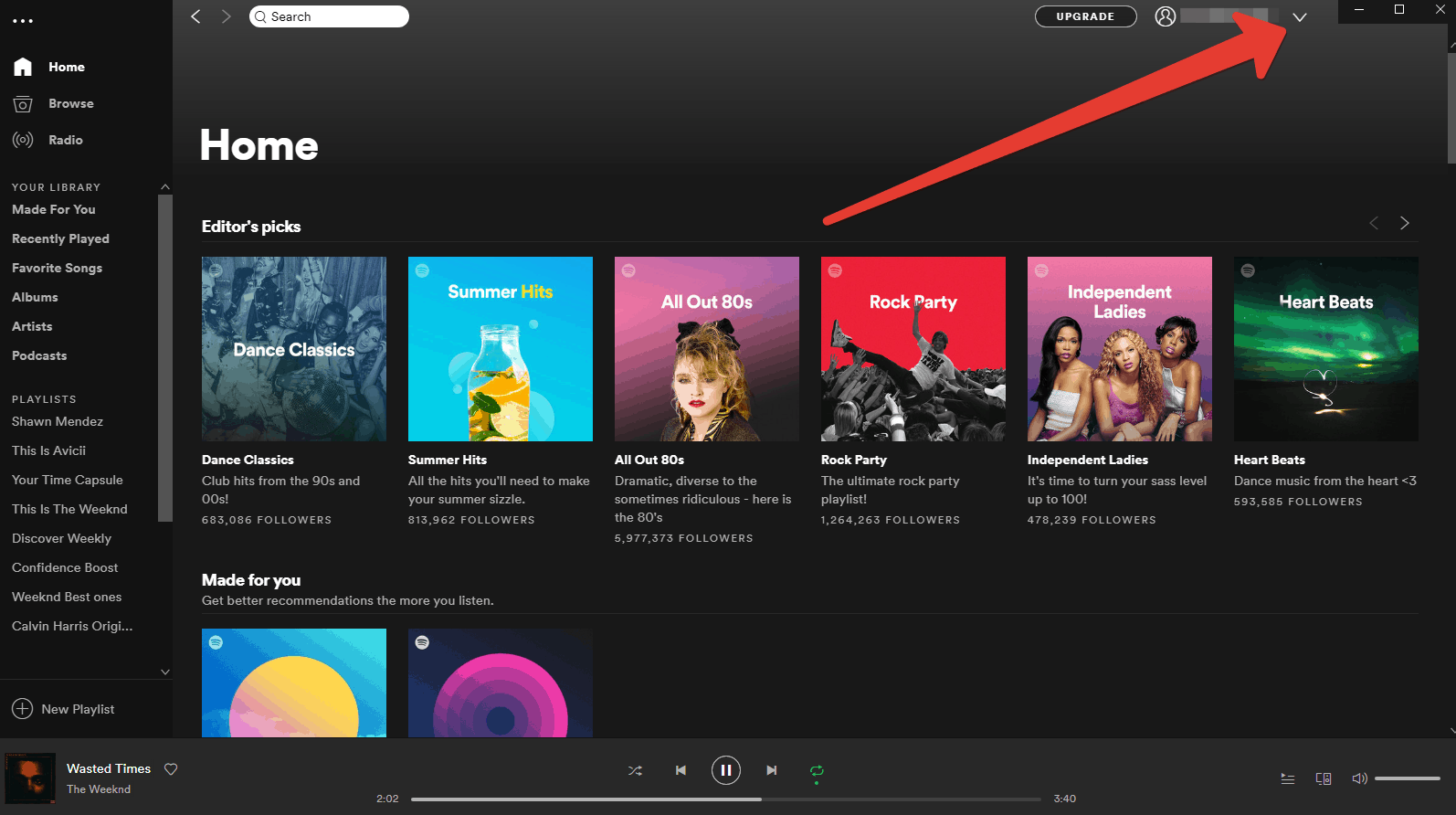 After that you will be presented with a set of options, click on the Settings option.
Scroll down the set of options and find "Social", and you should be able to see a "Disconnect From Facebook" option, click on that and your Facebook account shall be disconnected.
This should do the job and your Facebook account should be disconnected. If the option for disconnecting Facebook is not visible their then you have to first set a password from this password reset form. Learn from here how to change your Spotify password. Enter the email of your Facebook account and you will receive the steps to reset your password in that email.
If you did not open your account with Facebook in the first place or you just disconnected it, you should see a "Connect To Facebook" option after scrolling a little bit more in the Settings menu.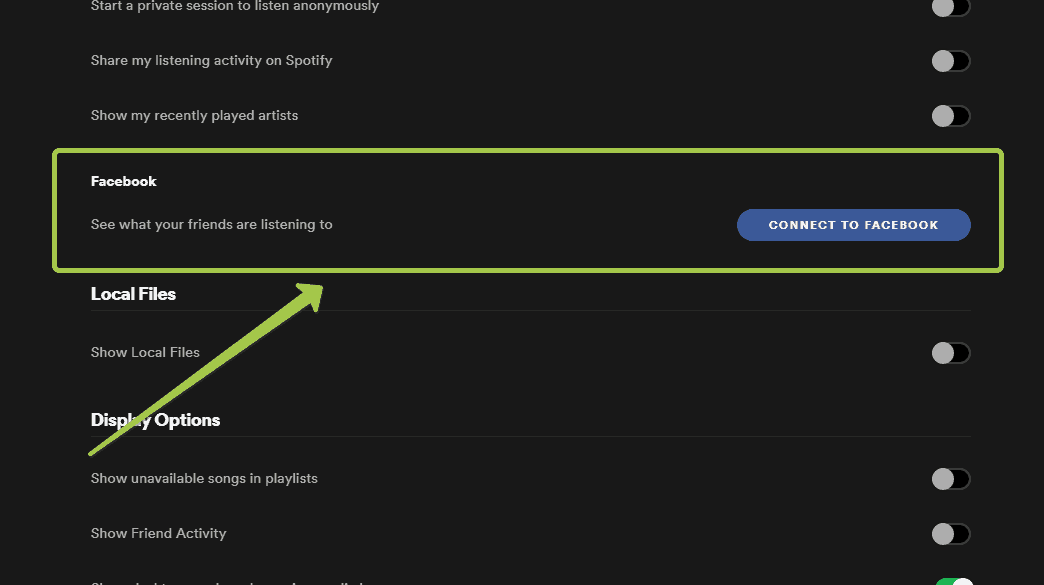 If you want you can use this option to again connect your Facebook account with your Spotify account if you disconnected it the first time.
What Happens If You Disconnect Facebook From Spotify?
After disconnecting your Facebook account from Spotify you will lose some features of Spotify, which were not important at all.
Spotify will no longer display your profile name instead, it will show your username.
You won't be able to look at any activity of your Facebook friends and neither will they.
You lose the quicker way of signing back into Spotify with your Facebook account but logging in with an email and password hardly takes a minute or less.
How To Login Into Spotify Without Facebook?
If you signed up with your Facebook account on Spotify, then you will have to reset your password by entering your Facebook account email which you had used to register with Facebook and then you will be able to login with your email and password directly into Spotify without the interference of Facebook. Learn how to do this in details from here.
How Do You Unlink My Spotify From Facebook On Your iPhone?
Unfortunately, it is not possible to disconnect your Facebook account from Spotify with the iPhone app from your iPhone. You will need to disconnect it from the Spotify Desktop App like it is shown above.
Can You Still Use Spotify If You Deactivate Your Facebook?
Yes, it is absolutely possible to keep using Spotify after you deactivate your Facebook account. The only problem you would face is that you won't be able to see your friends activity and share your music quickly with them. You will have to use some other messaging app perhaps, Whatsapp for sharing.
Summary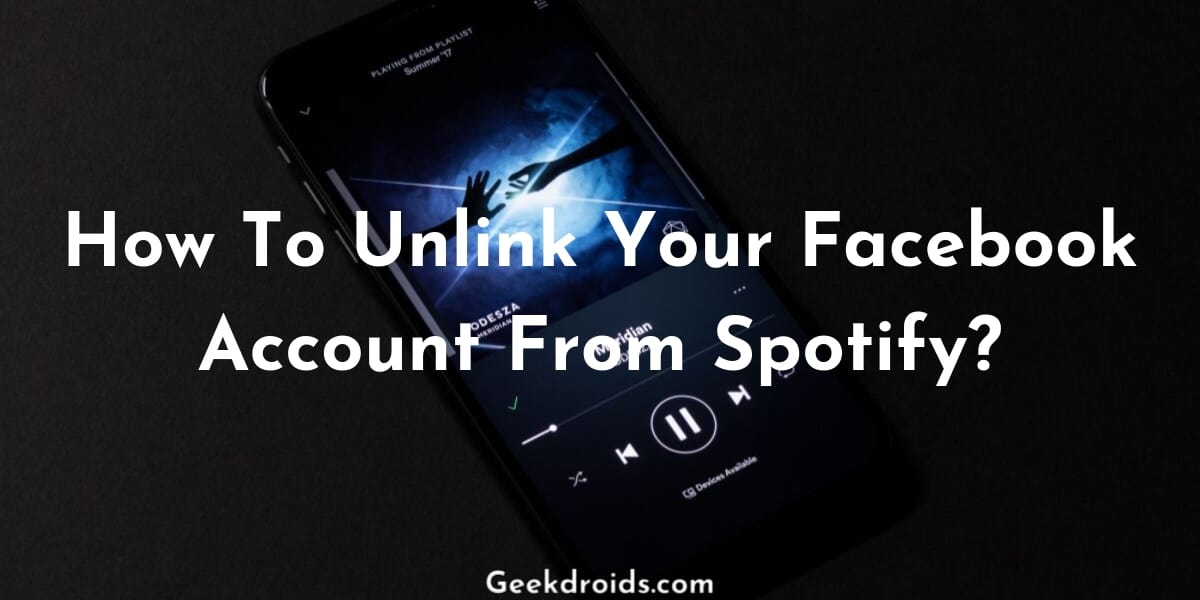 Article Name
How To Unlink Your Facebook Account From Spotify?
Description
How to Unlink or Disconnect your Facebook account from your Spotify account. What happens after disconnecting?
Author