Spotify, as you know, is an online music streaming service founded back in 2006 in Sweden, has over 220 million active users. It is a freemium service, i.e, it has both free and paid plans. Free plan users are usually monetized with the help of ads. It is a very much loved music streaming app among its users but it also has its flaws.
Like most other music streaming platforms, Spotify also has the feature of public playlists, wherein other people can follow your publicly shared playlists. And you can also share the playlists with your friends who could follow, them. But how to know exactly who is following your playlist on Spotify? Let us show you how.
How to see who follows your playlist on Spotify?
Well, unfortunately, it's not directly possible to view who follows your playlist, as Spotify long ago has disabled it but there are a few ways and we have further expanded on them below. You can see the number of people following but not the ones who follow it. Earlier it was possible to view that with the Spotify app.
Determine If someone is following your Playlist
Since Spotify has disabled the way to check your playlist followers, there is another way to just check if a single person who follows you, follows your playlist or not. It's a pretty easy method and here's how you can do it –
Firstly, go to your account settings inside the Spotify app and then on to your Spotify profile page
See The Number Of Followers Of Your Playlists On Android.
Here are the steps to check the number of followers your playlist have –
Firstly open up the Spotify app on your phone.
Then you shall be presented on the home screen of the Spotify App. Click on the Library option from below as shown in the image.
Now You shall be presented with the different playlists created by you and others, which you follow, all in one place. Click on the playlist of which you want to see the number of followers of and then open it.
In this way, you can easily check the number of playlist followers you have but you cannot check who the people are following it. Also, you may see in the screenshot it is written as likes but playlist likes are the same as playlist followers according to Spotify.
See The Number Of Followers Of Your Playlists On The Desktop App.
You can also easily check the number of followers your playlists have from the Desktop client of Spotify. Firstly go and download the Spotify Desktop client from here. After downloading, install it the usual way and then sign in into your account and open up the app.
When you open up the app, the first screen you see is this one. Click on the particular playlist you want to see the number of followers of.
When the playlist opens, you can then easily see the number of followers the playlist has. You can see the number of followers but cannot see the people who are the followers😒😢.
If you found any other way to check the followers of playlist then please make sure to let us know in the comments.
Summary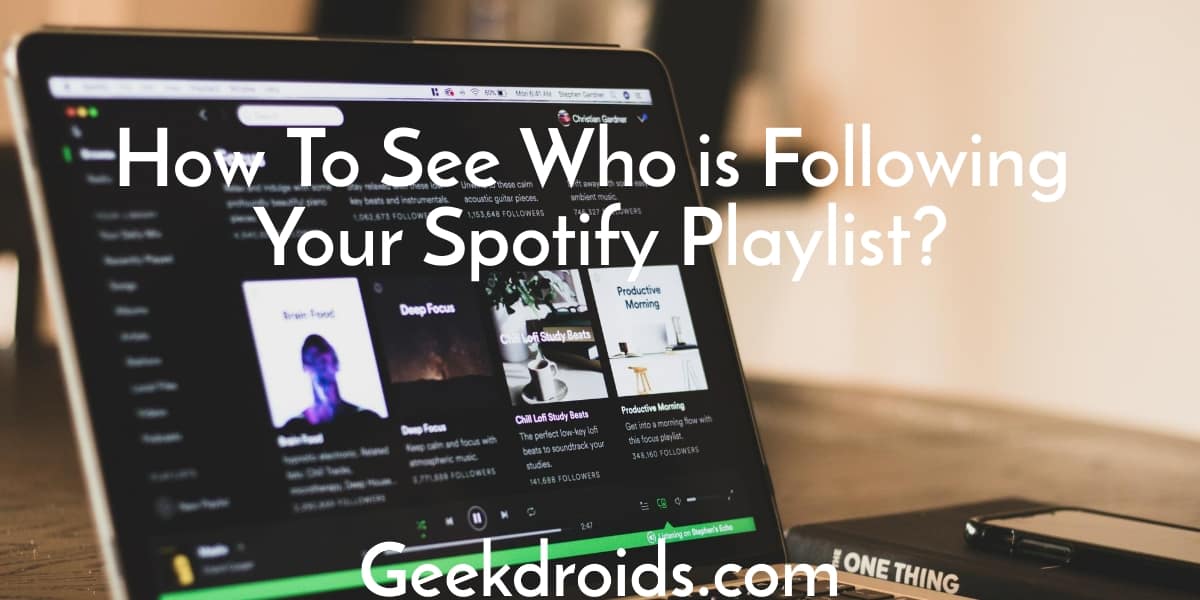 Article Name
How To See Who is Following Your Spotify Playlist?
Description
Check if you are able to see your Spotify followers anymore or not if yes see how to see your Spotify playlist followers.
Author