Spotify like most of the other music streaming services offers special discounts for Students but they don't offer any military discounts. Students who are in colleges and universities can get cool discounts from Spotify while they are still in college and they enjoy the benefits only when they are still in college. Not only Spotify but many other companies like Amazon, Google and Microsoft offer discounts to students.
Students in the US get the best deal from Spotify possible compared to anywhere in the world. Students from the US for just 4.99$ a month get Spotify premium and also bundled access to Hulu ad-supported plan and SHOWTIME. This is the best deal you can get and students outside of the US only get access to Spotify when they signup for the special students only pricing.
Spotify verifies you as a student by verifying your college or university id, which you have to upload and your verification valid till 1 year from the date you get verified. You will have to reverify again after a year to extend it for another year.
How to renew Spotify student discount?
Spotify usually sends you an email that your student discount is about to run out and reminds you to reapply in time so that you don't get charged the normal rate rather than the discounted rate. You can easily view the day your discount runs out by going to the Spotify website and then to your Account dashboard from the top right corner. Then scroll down a little bit and you will see the section 'Premium for Students' and the date till which your discount lasts will be mentioned under it.
You can check the date from here and be aware of the day when your discount runs out, so you can easily check your email and extend your discount for another year. Now inside the email sent by Spotify, you will see an option to 'Extend Discount'. You will have to click on that button and the Spotify payment page will open up, make sure you are logged in to your account and then just verify your college information and follow the on-screen tests and then you will be able to get your Spotify student discount again.
How long does Spotify student last?
Spotify student discount lasts for a year, the day you get verified and the special pricing is activated for you, till the same day next year. In order to renew your student status, you will have to re-verify the same way that you did the first time.
Summary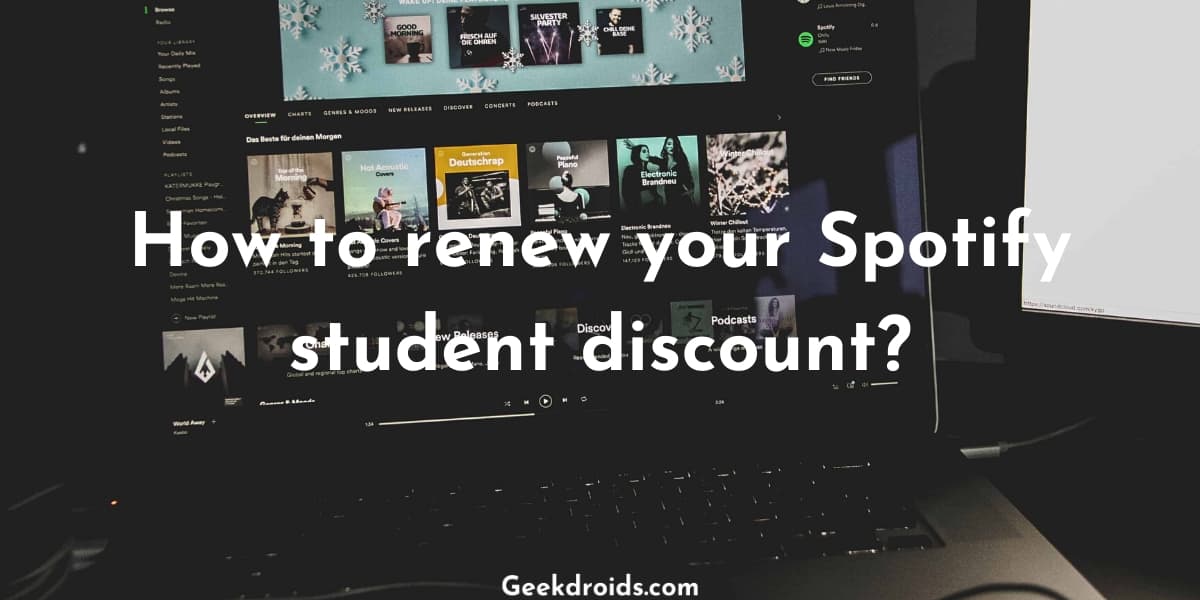 Article Name
How to renew your Spotify student discount?
Description
How to reverify your Spotify student status? How to renew Spotify student discount? How to get Spotify at a cheaper rate for a student? learn here
Author