Starbucks and Spotify back on May 18, 2015, announced a partnership between the two companies that bring the music subscription service and the great Starbucks in-store music experience closer. The deal had an offer for both the employees of Starbucks and its customers. Customers when curious about which song is being played at a certain Starbucks, they can just download the Starbucks app from the Play Store or the App Store and check out the music which is being played at that branch. And for employees, they get complimentary access to the Spotify premium plan.
Here's a tweet from Spotify USA confirming the partnership between Starbucks and Spotify.
We're pumped to be @Starbucks music partner—taking your coffee breaks to a whole new level! ☕👍 http://t.co/o9vRl1MMVE pic.twitter.com/ekSZpo883V

— Spotify USA (@SpotifyUSA) May 18, 2015
How To Get Spotify Starbucks Premium?
It's very easy to get access to the Spotify Premium Plan which is offered for free to the employees of Starbucks. Here are the steps below –
Go to this link, and click on the option "Get Premium"

Then you will be prompted to login into your existing Spotify account, if you don't have one, then you will have to create a new one. This helps in linking your Starbucks and Spotify accounts together.
Then verify that you are indeed a Starbucks partner by entering your partner number or your Starbucks Global Username (2 character country code+ partner number) and your last name.
Then you are registered and should be able to get access to Spotify Premium immediately or it could take up to 48 hours to activate your new membership as claimed in different forums.
Why Is My Starbucks Spotify Premium Not Working?
Your free Spotify Premium plan can stop working sometimes because of a few reasons —
Make sure to use your Spotify account at least once every 30 days. If not used, inactive Starbucks Partner Accounts will be switched to Spotify Free plan, which is supported by ads, so you will get ads in between switching songs and a lot of the pro features will disappear.
Also, this is your Personal Account and not an account for in-store usage, so don't use the "Starbucks" name or logo anywhere in any playlists or account name. You are also not charged for this service, as this is a free service provided to you as you are an employee of Starbucks. Spotify says that the service provided by them is also a taxable benefit. You should check this link for more details.
If you have any more questions about the service then you should check out the Starbucks Partner Hub for more information.
How To Cancel Starbucks Spotify Premium?
It should be fairly easy to cancel your Starbucks Spotify Premium account plan. You are provided with this perk while you are a Starbucks partner and are still working for the company. When you leave, you automatically lose the perk but if you are still employed by Starbucks but you want to cancel your Spotify premium plan, then here are the steps –
First, open up your Spotify App and locate the Settings icon.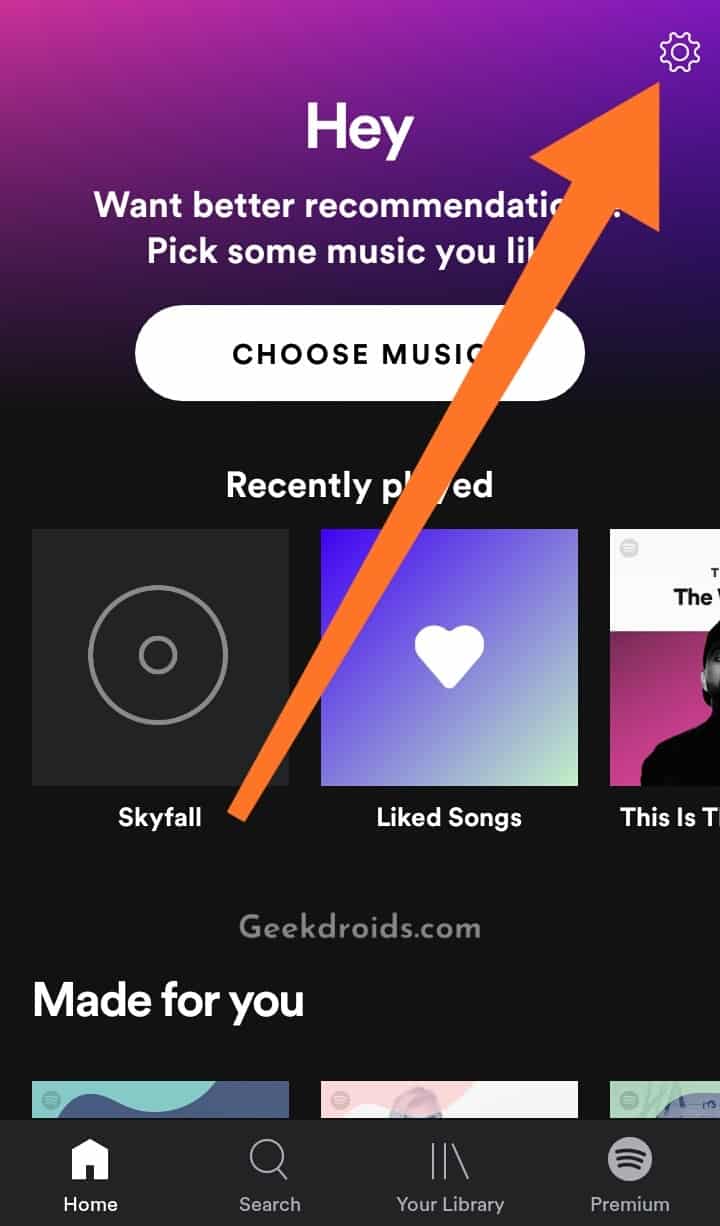 After opening the Settings menu, you should be able to see the "Spotify Premium" option or a badge, click on it and you should be able to see the option to cancel your Spotify Premium plan.
If you want to cancel your account from a Desktop browser, then just sign in to your account and then open up your Account dashboard and from there click on the subscription tab and then you will see an option to cancel your subscription. Click on that and then click on the confirmation and then your premium plan should be cancelled and you will receive an email confirmation of that.
Summary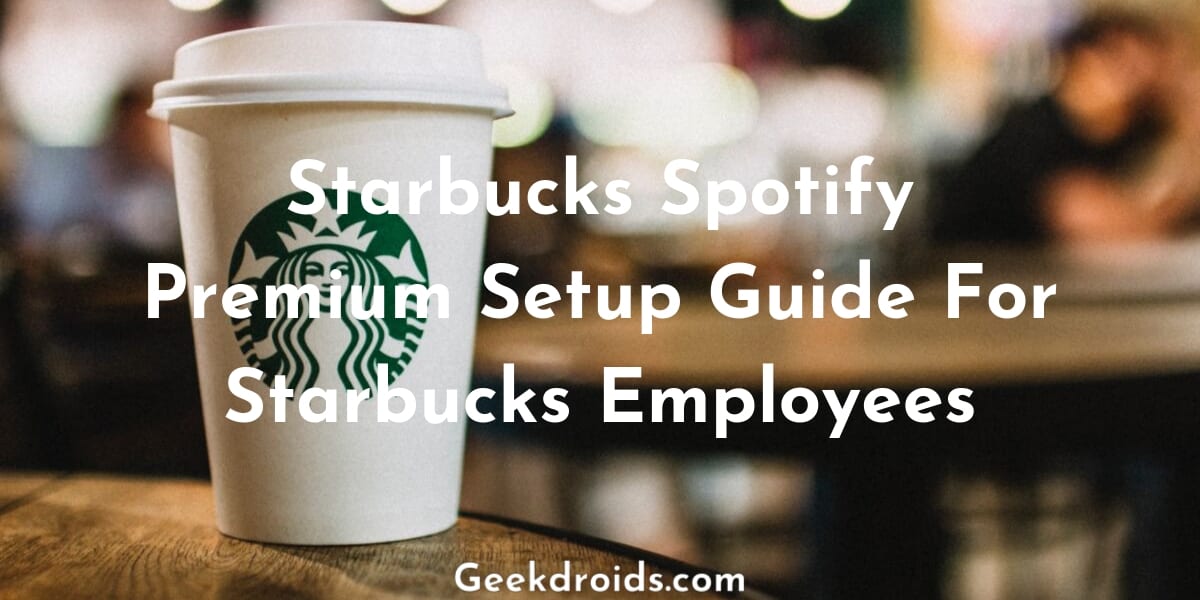 Article Name
Starbucks Spotify Premium Setup Guide
Description
Everything you need to know about Starbucks Spotify Premium Plan. How to cancel it? How to redeem it?
Author