Facebook, the world's largest and the biggest social media has been around for a long time now. It was founded back on February 4th, 2004 in Cambridge, Massachusetts. It has since grown into a very large company and it went public in the biggest ever valuation of a newly listed company, i.e, $104 billion. It is traded as NASDAQ: FB. It has come a long way since its inception and there a lot of users who have been using this platform for a long time now.
There are still many active users from its early days and many which have been using it from at least 6-7 years now. It's cool to show off how early you had joined Facebook and it makes you a little famous among your friends sometimes.
Ways to Find When You Joined Facebook.
Currently, there is no way to find out exactly the date you had joined Facebook on the Facebook website. Earlier there were a few ways but they seem to have been closed by Facebook and they no longer work. Although, there is a way to find out the day you exactly had signed up for Facebook, through your email.
By Looking In Your Email Account.
When you had signed up for Facebook for the first time, you surely had used an email to sign up for it, as there was no other you could sign up to Facebook. Whenever someone signs up for Facebook with an email, they usually receive a "Welcome to Facebook" email and an email regarding for confirmation of your email account.
Also Read: How To Find Facebook Support Inbox.
The "Welcome to Facebook" email is usually sent as soon you sign up for Facebook on that same day within minutes and you could use email to check the day it was sent and it will be your sign up date. If you have that email this clearly answers your answer to "When Did I Join Facebook?"
Here are some examples to help you get an idea to what we are talking about: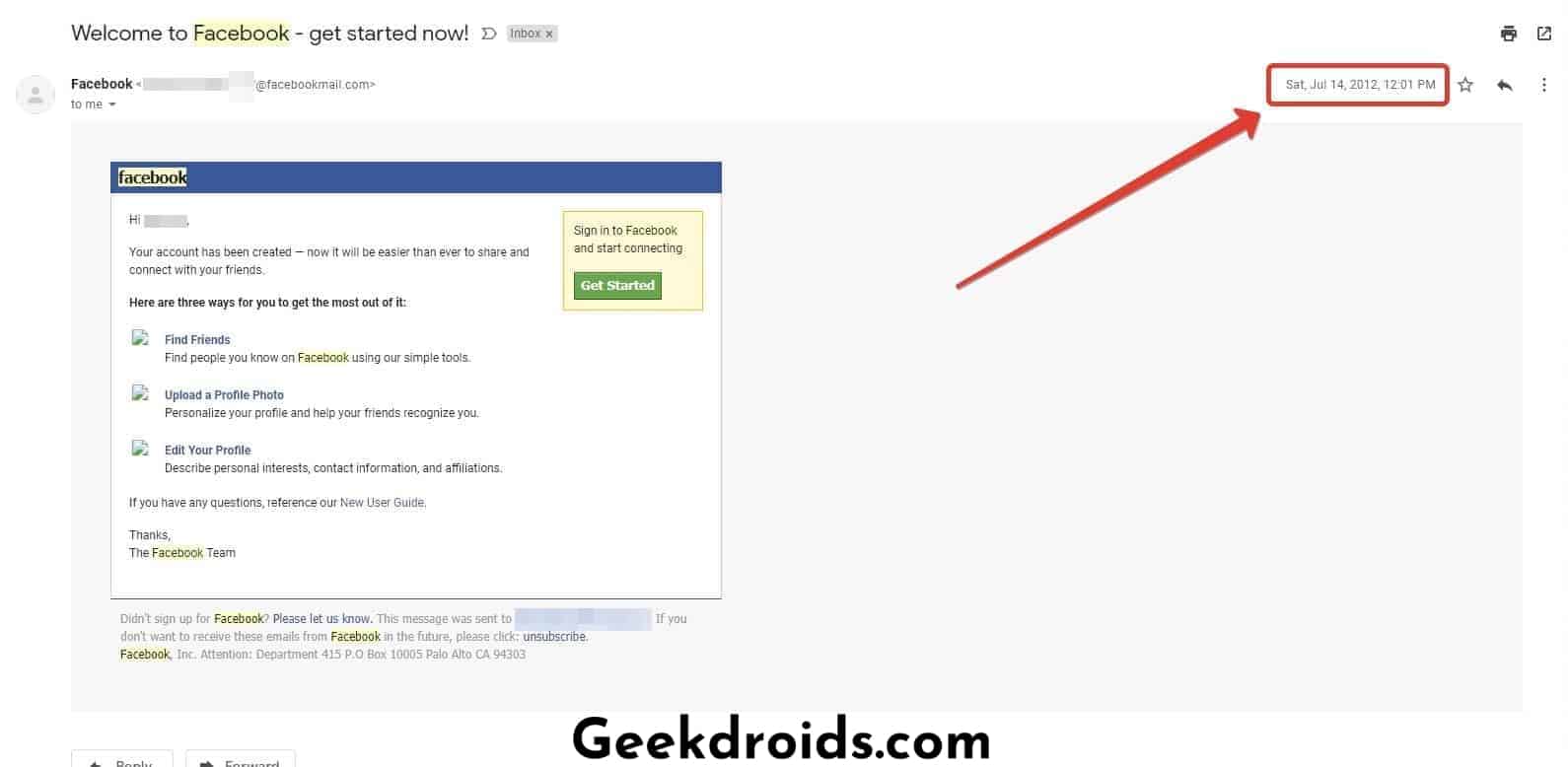 You can clearly see that the date is easily visible in these emails and these are the dates which represent the day you joined Facebook. If you have very less number of emails in your email inbox or you recently signed up for Facebook, then you can easily scroll down and find the "Welcome to Facebook" email. Otherwise, if you have thousands and thousands of emails lying in your email inbox just like me, then you can use the advanced search filters which are available in most modern email clients and apps. Just like this one in Gmail.
Here below is an example of the custom search for Facebook email in Yahoo Mail. Similar options are also available in Microsoft Outlook and Hotmail.
Now if you have deleted your "Welcome to Facebook" email and can no longer find it, then you should try to look for the email confirmation email from Facebook, which they send within a few days of signing up with them. It looks a little like this –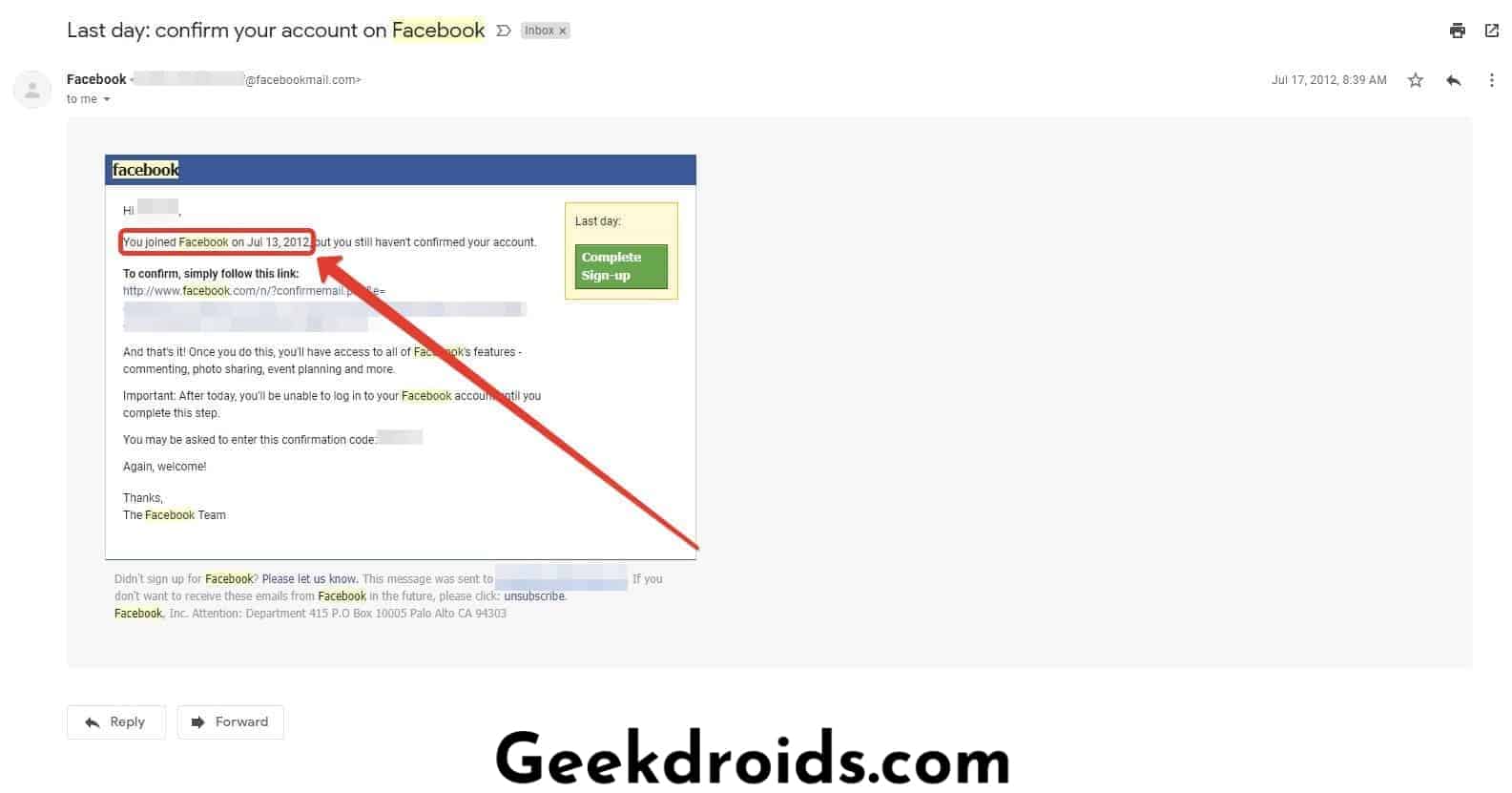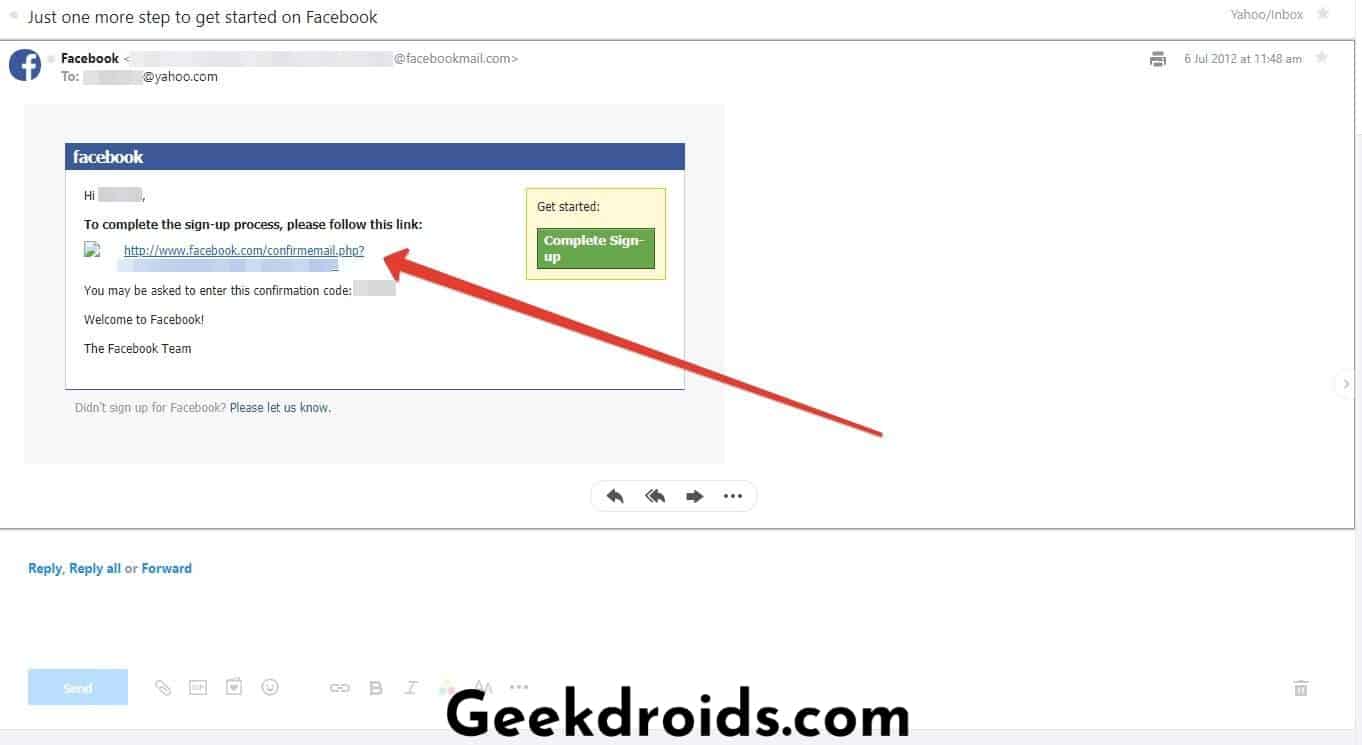 Well if you have deleted your email confirmation link emails also, then there is absolutely no chance for you find out the day you signed up for Facebook but there are still a few ways by which you can find out at least the month or the year you signed up for Facebook.
Scroll Down Your Activity Log.
There is a way to know the year of your joining Facebook, which is by opening the Activity log in your Facebook account and seeing the year it ends in and that should be the year, you joined Facebook.
Open Facebook and then Open your Activity Log through the option beside your profile name.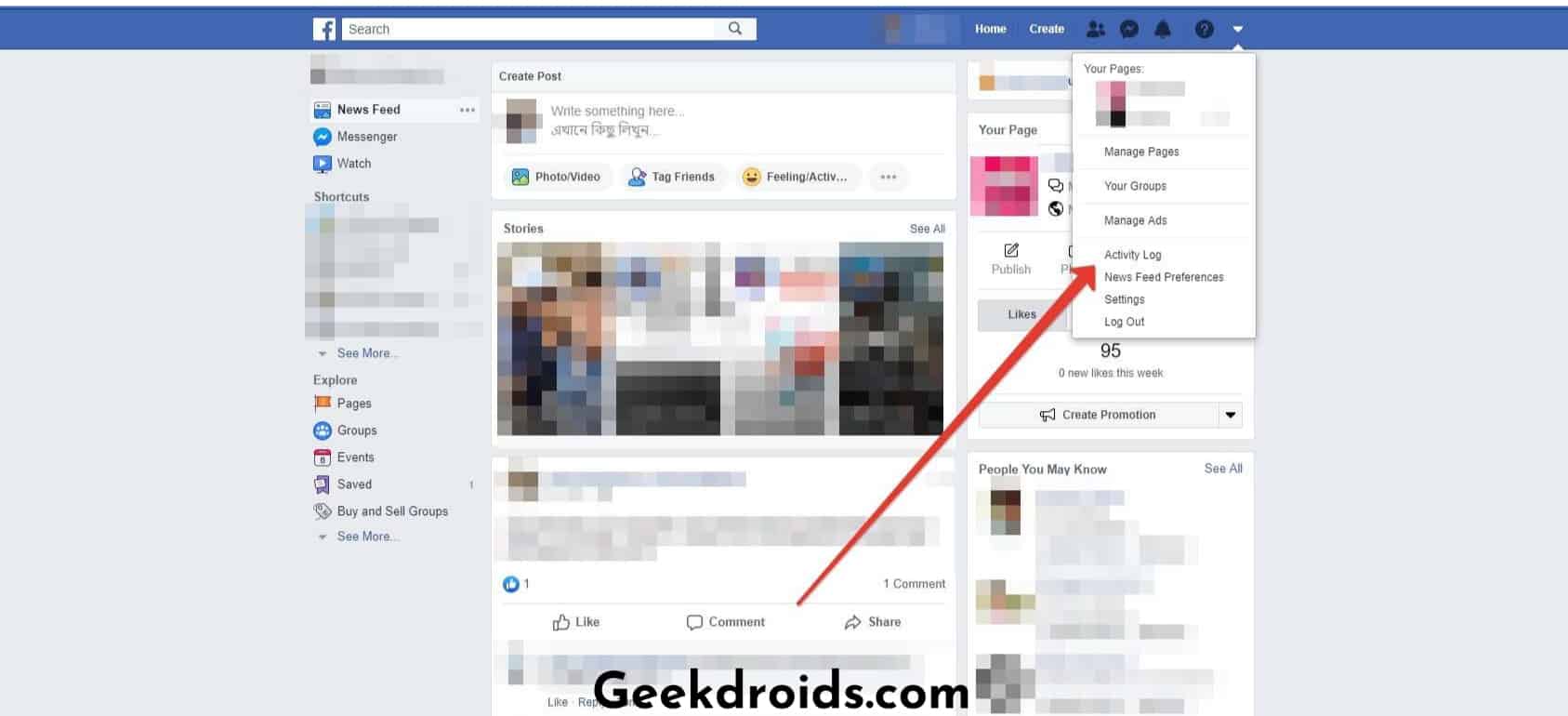 Then the year that it ends with is the year you originally joined Facebook like it is shown here in this screenshot.
These are currently the only two ways, one to know exactly the date you joined and another one to know the only year you joined Facebook. There used to different ways earlier like to scroll down absolutely to the end of your own profile timeline and an event showed up as "Joined Facebook", but it has been long removed and it does not show anymore. The date also used to be mentioned in your about settings but that also seems to have been removed.
Summary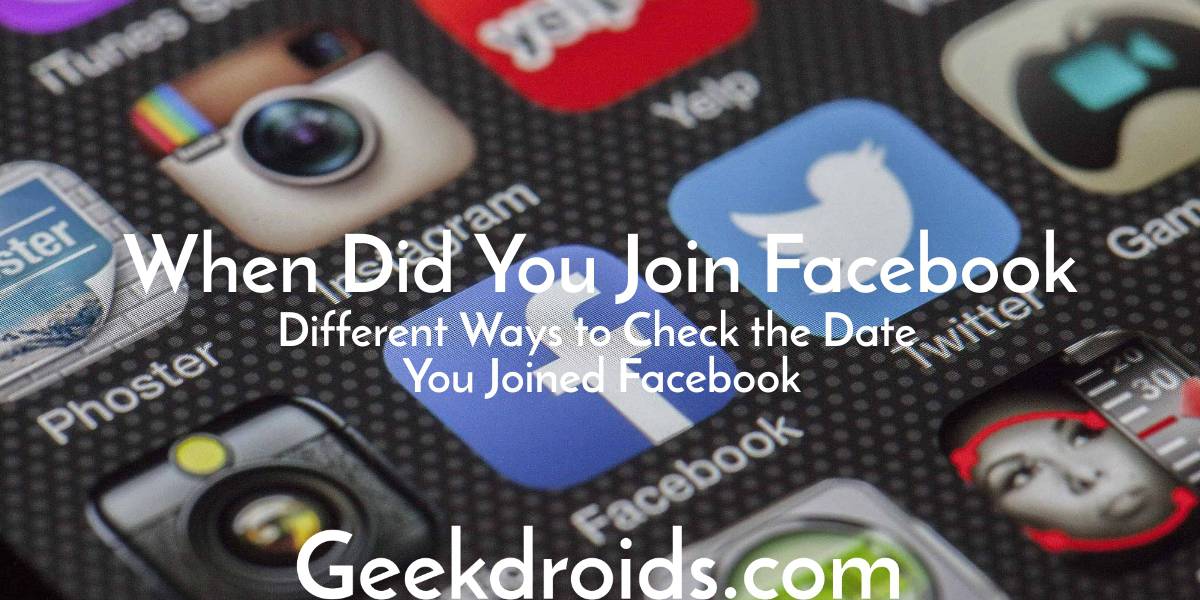 Article Name
When Did You Join Facebook?
Description
Ways in which you can find the day you joined Facebook.