Facebook – The world's most used social media website boasts a whopping 2.38 Billion monthly active users worldwide. It has over 1.56 Billion daily active users, who regularly log into Facebook and browse the site. Surely running at this massive scale can cause bits of problems now and then. Many users run into many different types of problems with the platform now and then. A lot of users complain that they are being flagged by the security firewalls of Facebook mistakenly. The firewall and the security systems were there in the first place to prevent spammers and evil marketers from spoiling the experience for users of the platform, but sometimes it does it opposite by blocking innocent users out of the platform.
What is Facebook Support Inbox?
Sometimes the users of Facebook like to question or appeal against a decision made by Facebook towards their accounts or any Facebook service related to their accounts. Many might think that the decision taken by Facebook is wrong and it must be bought to their attention, to repeal or reverse the decision. There are also times when Facebook's automated anti-spam system might block or restrict some actions on a user's account. Now, these are automated AIs which are trained to do the job but they can also go wrong sometimes or it can also be a false positive. It is during this time people appeal the decisions of Facebook and wait for a reply from them.
The place where you get these replies is known as the Facebook Support Inbox, and you can even reply to them via this tool or option as you may categorize it. The Support Inbox basically is just like any other inbox but here you get to interact with the official Facebook team for your queries. You can easily view the history of your conversations with Facebook. You can easily check what they had replied earlier in the past and what you had appealed against.  Normally the Support Inbox in the Desktop website can be accessed easily via the steps below.
Facebook always might not reply to all of your requests as sometimes they might have already replied to you once and they think replying again would not be fruitful as they would not change their decision, so your further requests for the similar topic could go unnoticed. The Facebook Support Inbox is also known by some people like the Facebook Report Inbox because whenever you report something that you felt should not be on the Facebook platform, you would also get the reply as to what Facebook's decision was in your support inbox, so you might also call it as your report inbox.
Facebook Support Inbox on Desktop
Here are the steps to open the Facebook Support Inbox on your desktop/laptop –
Firstly log into your Facebook account with your favorite browser and you should be redirected to your homepage which consists of posts from your friends and pages you follow.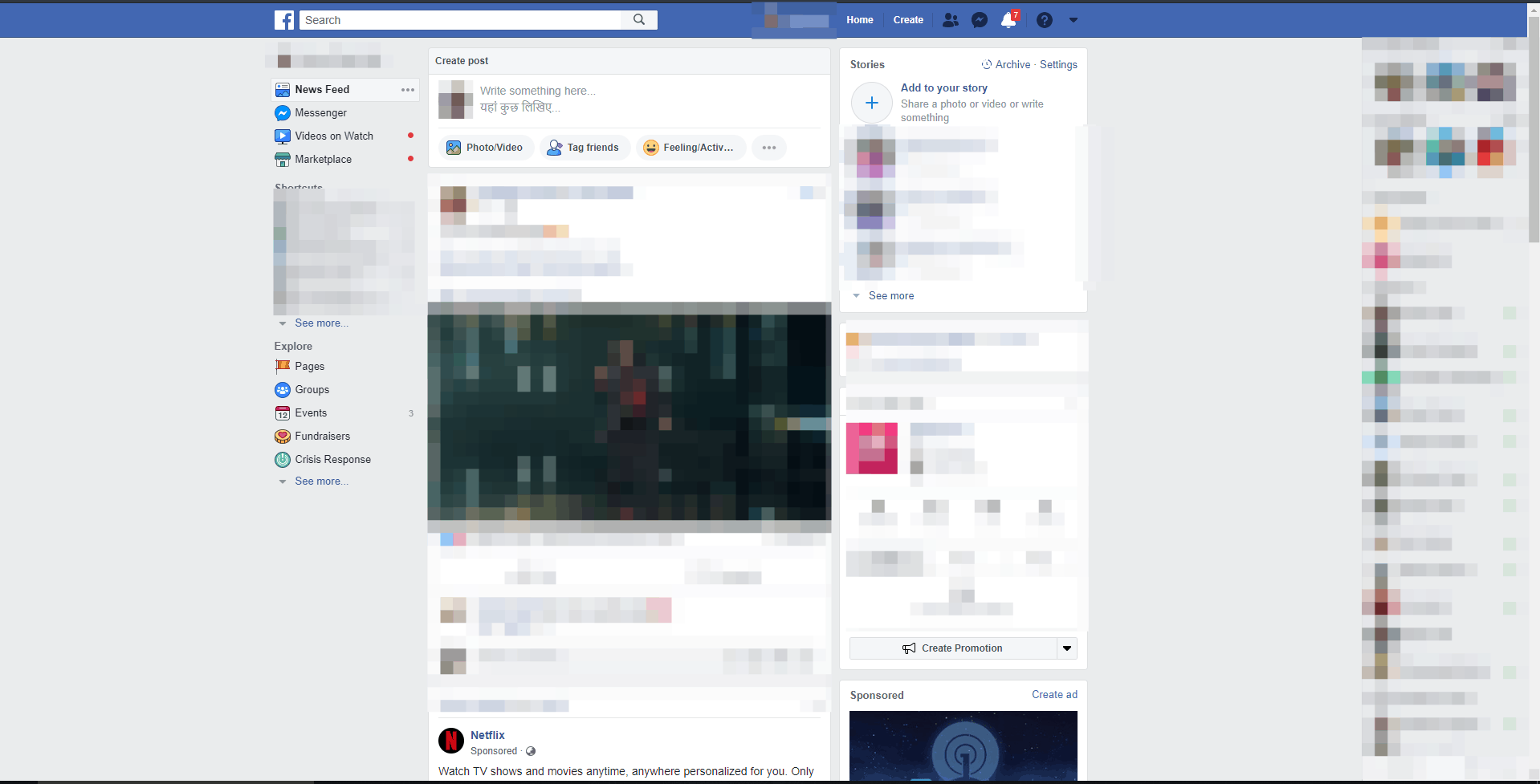 Then you should click on this small question mark option on the top bar beside the notifications icon.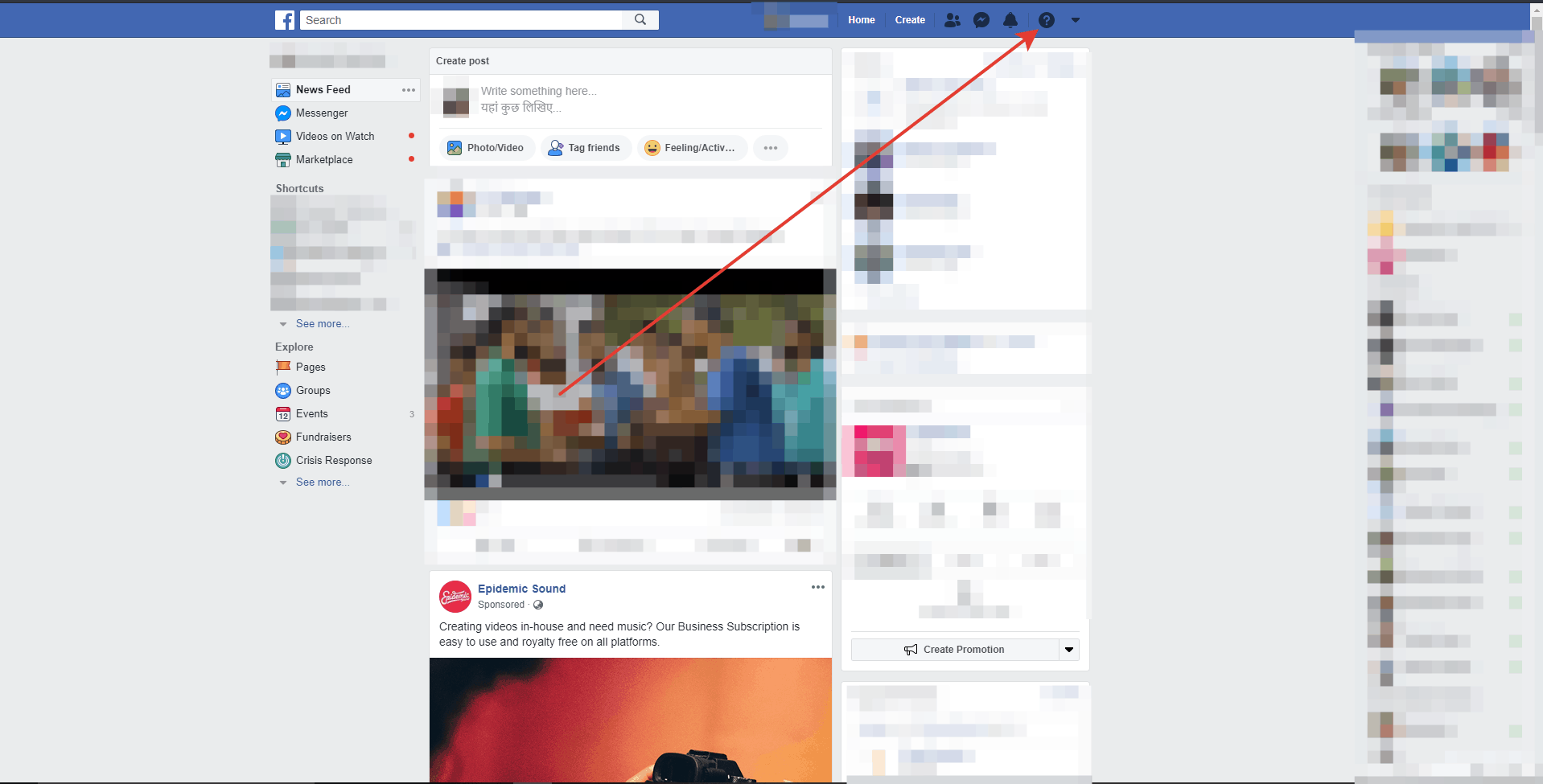 Upon clicking on it, you shall be presented with options like HomePage, TimeLine, Chat and Messages and then click on the option "Support Inbox" and you will have access to your Facebook Support Inbox.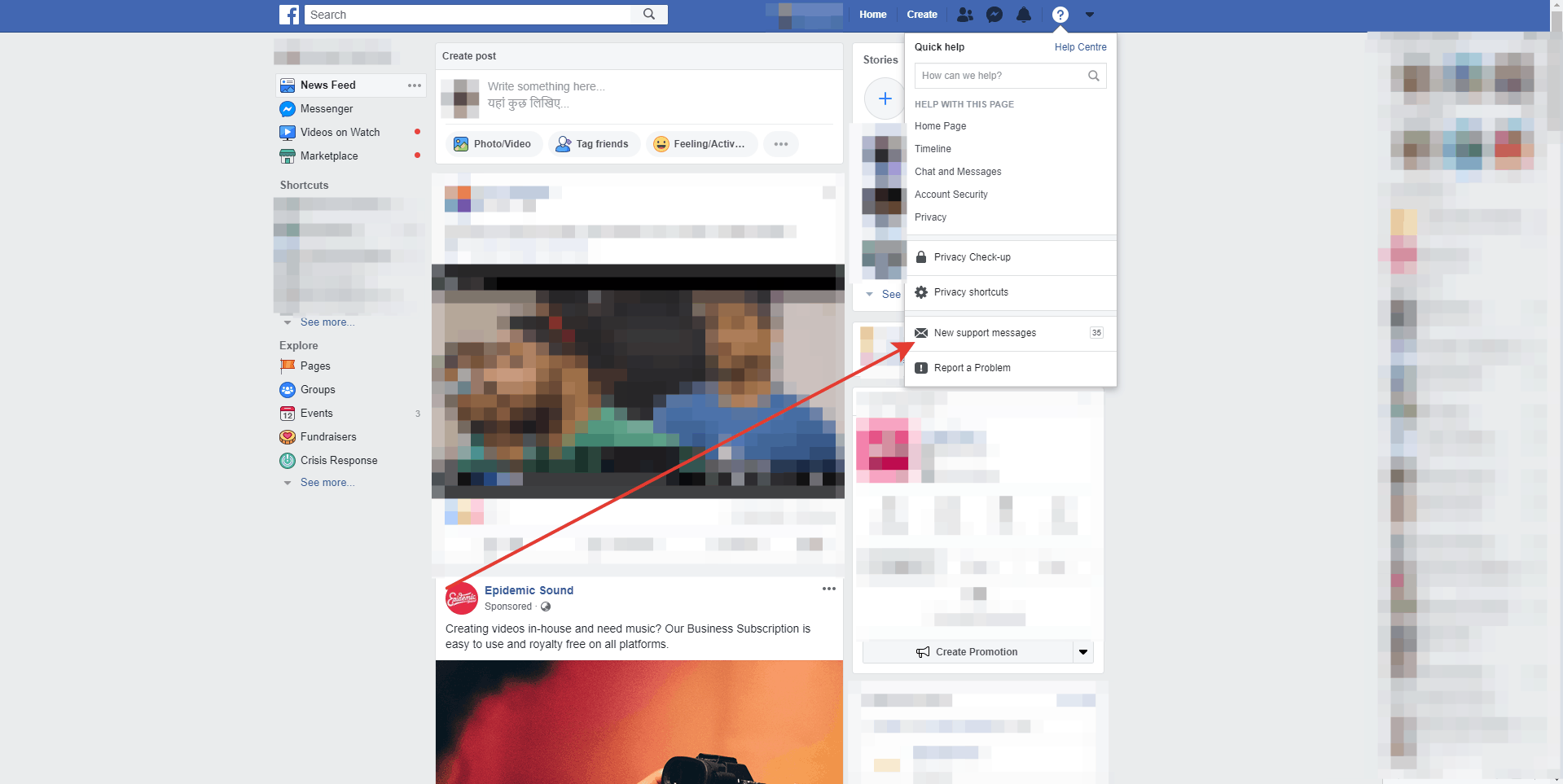 Alternatively, you can also click on this link to directly open the Facebook Support Inbox.
Facebook Support Inbox on Mobile
Facebook Support Inbox is also available on the mobile apps both Android and iOS. You can easily access the Support Inbox through your phone's app via this method below  :
Open up the Facebook App, on your phone and then click on the 2 lines options right beside the notifications bell, like it is shown below in the image.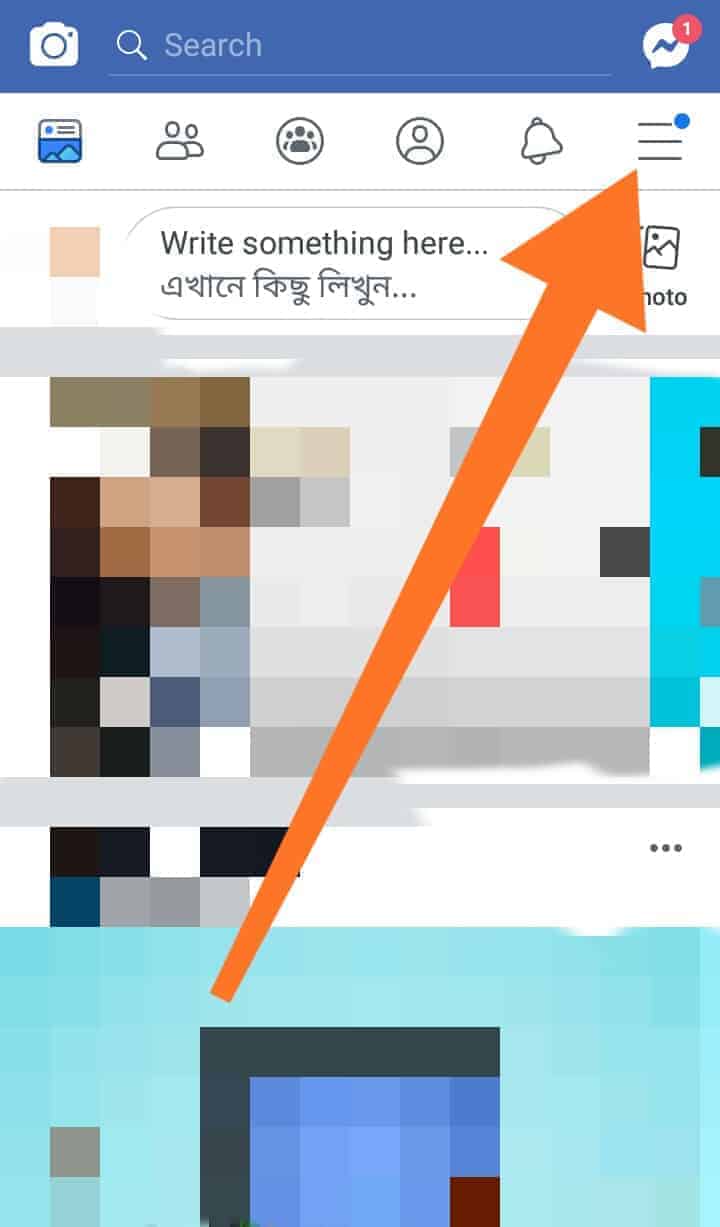 Then you will see a lot of options, you must then swipe up to the "Help & Support" option and like on it like shown below.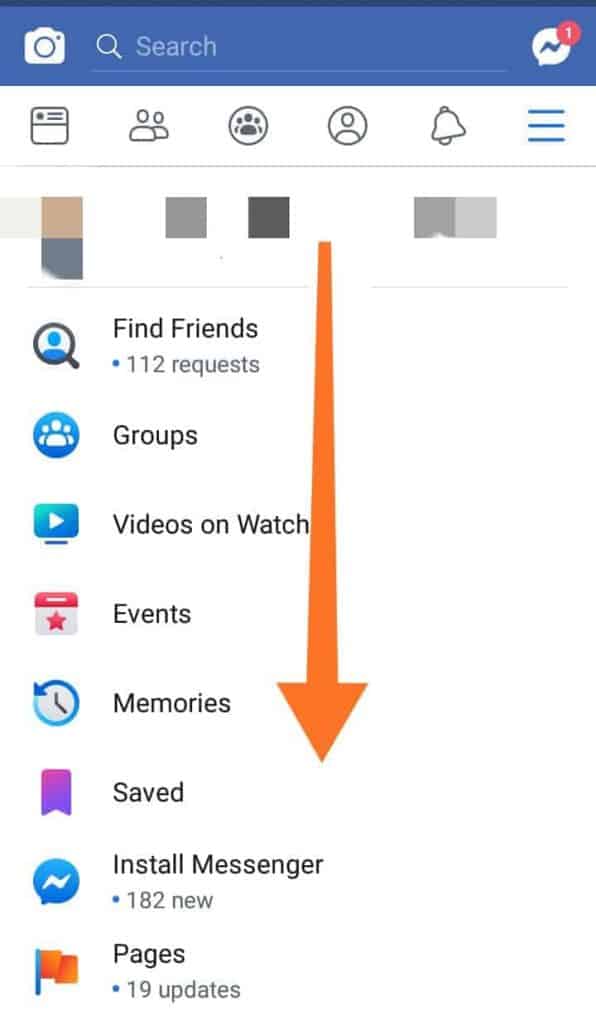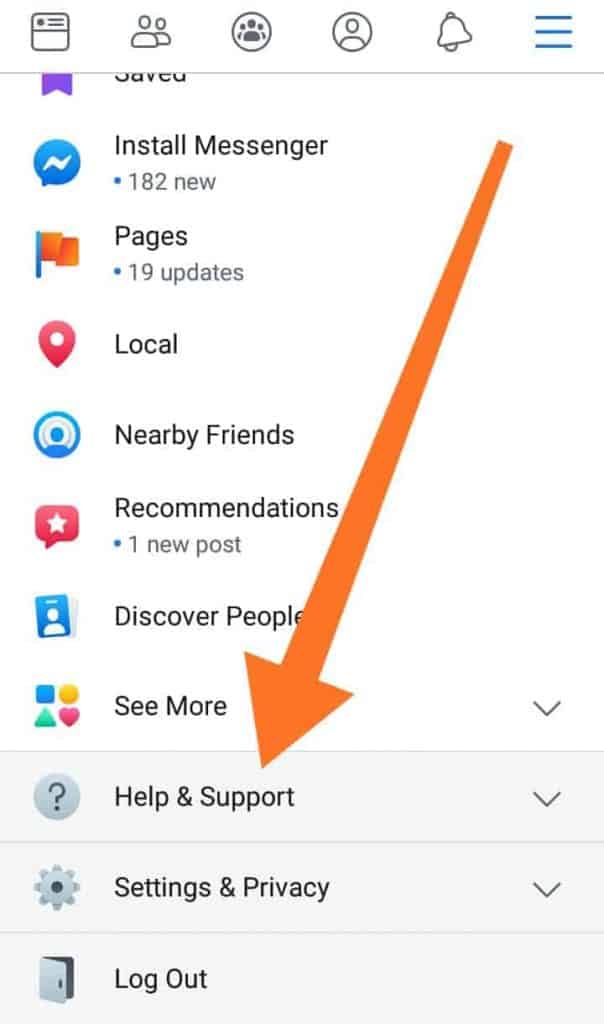 Then you should easily get the option of "Support Inbox" in front of you. Click on it and you have access to Facebook Support Inbox.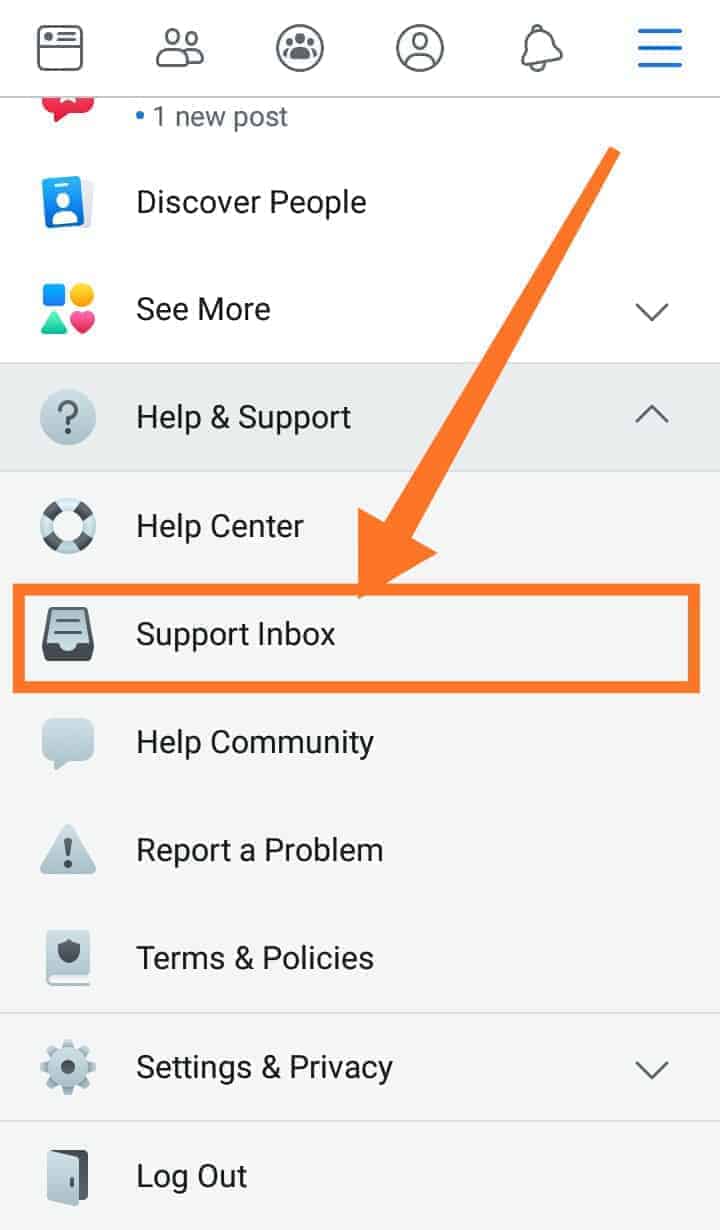 This was shown on an Android device but it is similar for an iPhone, just follow the same steps on your iPhone and you will get to your Facebook Support Inbox.
Now if you are unable to find the Facebook Support Inobx in the required places then, I would suggest you to directly go to "facebook.com/support" and try on your own. You should be able to access the inbox and for mobile just login into any of your mobile browsers like Google Chrome and then open the above link to access the support inbox.