Facebook Marketplace was first introduced in the year 2016 as a safe way for people to buy and sell goods within their local areas. In these 3 years, it has quickly grown to be one of the most used platforms which are used by millions of people to discover and buy things and also sell goods and earn a living and run their lives. It is estimated by Facebook that at least 1 in 3 people in the United States of America use Facebook Marketplace every month for buying goods like shoes or cars or even apartments. Facebook has been making good use of AI technology developed by them in order to help their users find relevant stuff to buy from sellers near their area.
But lately, as it seems a lot of people have been facing problems with it. As many people are complaining about not being to access Facebook Marketplace on a wide array of devices such as the Ipad, iPhone, or an Android tablet or inside the Android App in their phones. there are also a bunch of people who seem to b facing errors on the desktop site and it is driving the people selling on the platform absolutely crazy.
Why is Facebook Marketplace not Working on my Device? Some Reasons –
Account Age – The Facebook Marketplace feature of Facebook has been known to not have been working for people with new accounts, which were just created. Many sellers try to spoil the platform by scamming people and selling them fake products and when their accounts get blocked, they again open new accounts to bypass the ban. Pretty sure this new account restriction is done to prevent scammers from bypassing the ban and preventing them from scamming more people and spoiling the platform.
Your Age – There are also many claims that Facebook Marketplace is disabled for users with the age below 18. The claims are apparently true as the Marketplace feature is only available to users above the age of 18 only. You could try bypassing it by changing your age but I doubt if that would help, as Facebook security systems are pretty smart and they will easily catch but it still doesn't hurt to try. Please try it and let us know in the comments.
Living in an Unsupported Country – According to Facebook, Marketplace is available to most people 18 and older in Argentina, Australia, Austria, Belgium, Belize, Bulgaria, Canada, Chile, Costa Rica, Croatia, Cyprus, Czech Republic, Denmark, Ecuador, Estonia, Dominican Republic, Finland, France, Germany, Greece, Hungary, India, Ireland, Italy, Latvia, Lithuania, Luxembourg, Malta, Mexico, Netherlands, New Zealand, Norway, Panama, Paraguay, Peru, Philippines, Poland, Portugal, Puerto Rico, Romania, Singapore, Slovenia, South Africa, Spain, Sweden, Switzerland, Thailand, United Kingdom, United States and Uruguay. Later in 2018, Cnet claimed that Facebook Marketplace is being used in over 70 countries and by over 800 million people monthly.
Maybe your Device isn't supported – A lot of the earlier iPhones and Android devices and also iPod touch does not support Facebook Marketplace. Facebook says that it supports Marketplace on iPhones above the version iPhone 5 and not any below.
Read Also: Ways to find URL of Facebook Profile or Business Page on any Device.
Facebook Marketplace not working on Android?
If you are unable to find Facebook Marketplace on your Android Phone's app, then follow the steps below to make sure to find it.
Firstly, check if your app is up to date. Goto Google Play store and search for the Facebook app and check if it is updated to the latest version or not. If not then please update it, as you might be missing out on many exciting features which are only available in the latest version.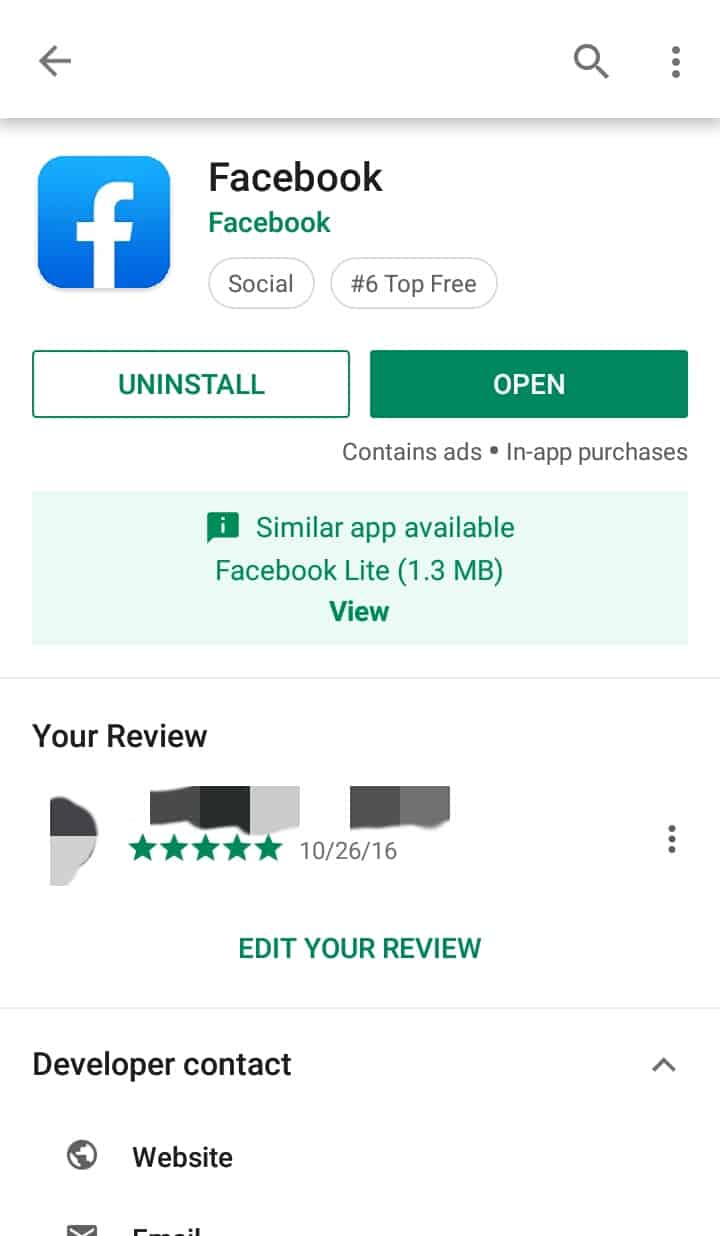 Next open up the Facebook app and then you shall be presented with this screen.
If there is not Marketplace icon on the top shelf like the screenshot below then move over to the next step.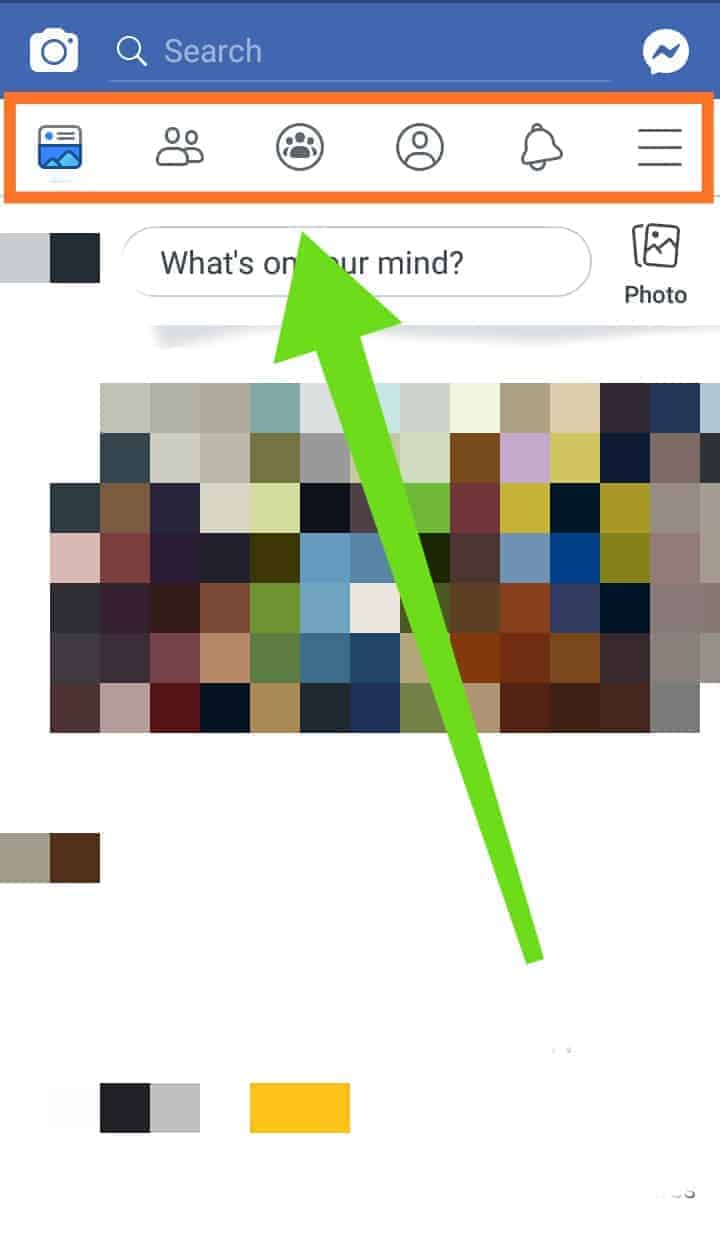 Click on the icon to your far left on the top shelf and then you shall be presented with different sets of options like "View your Profile", "Friends", "Groups", etc.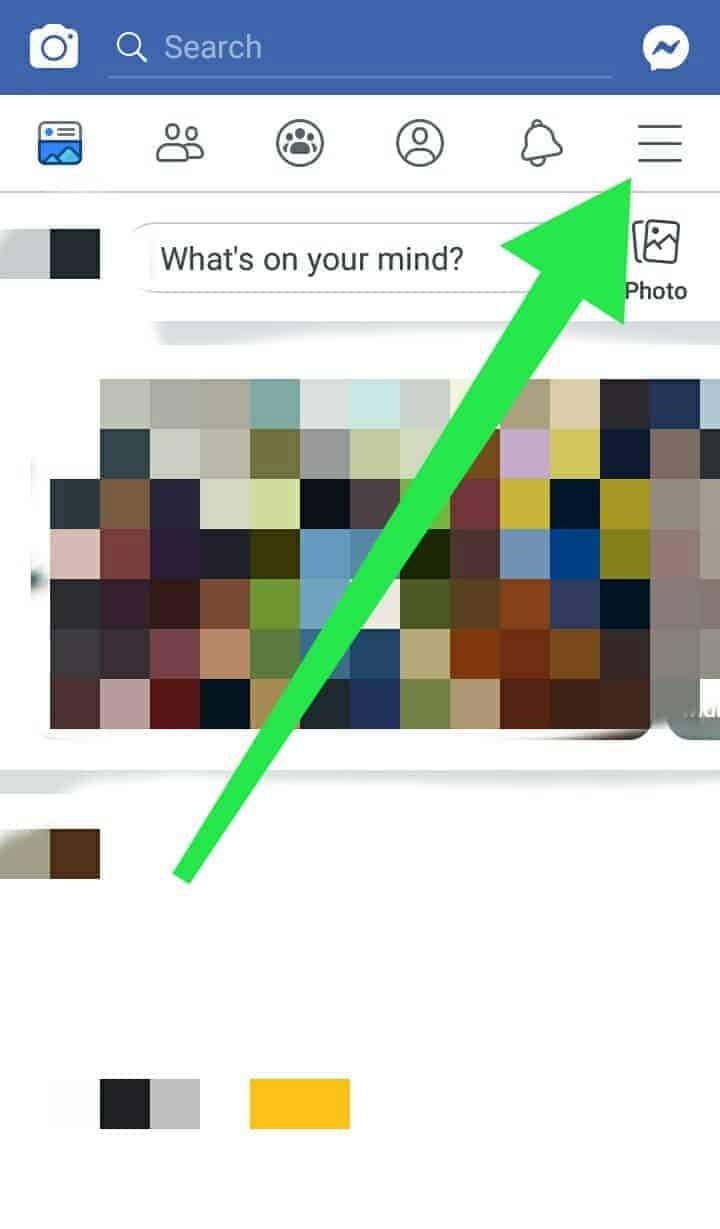 Then from the set of options select the option "Marketplace" and your Facebook Marketplace will thus open.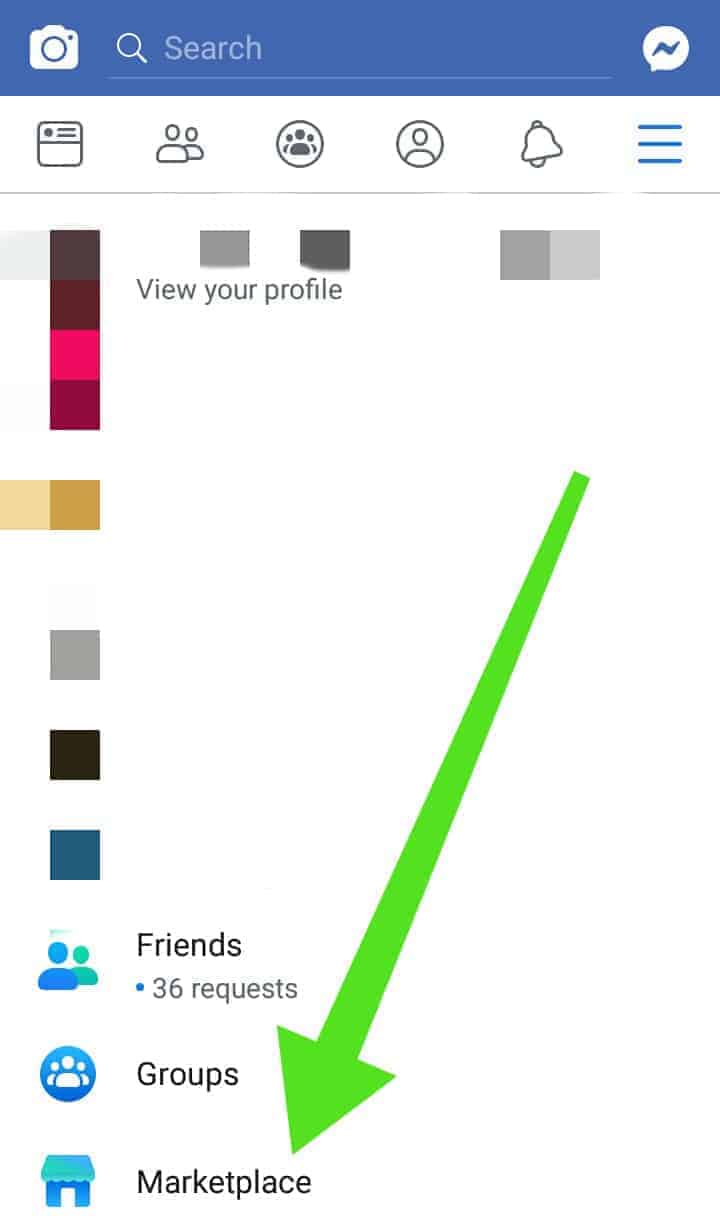 Here you have Facebook Marketplace opened up right into your Facebook Android app.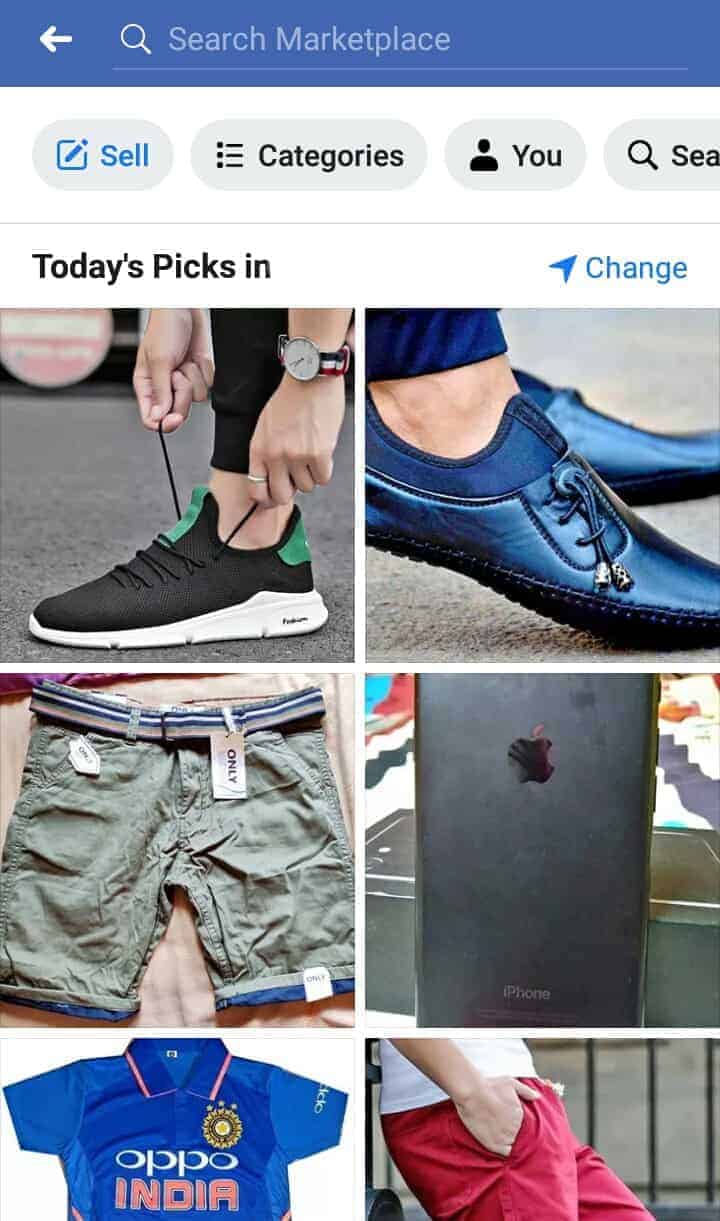 If you still could not get Facebook Marketplace to work, then it could be that your account might have gotten blocked and you need to contact the Facebook technical team via the Help & Support section inside the app.
Facebook Marketplace not working on Desktop?
The facebook desktop website is very widely used and has over a billion monthly active users all around the world. You can easily access the Marketplace when you open your account via this option as shown in the screenshot below.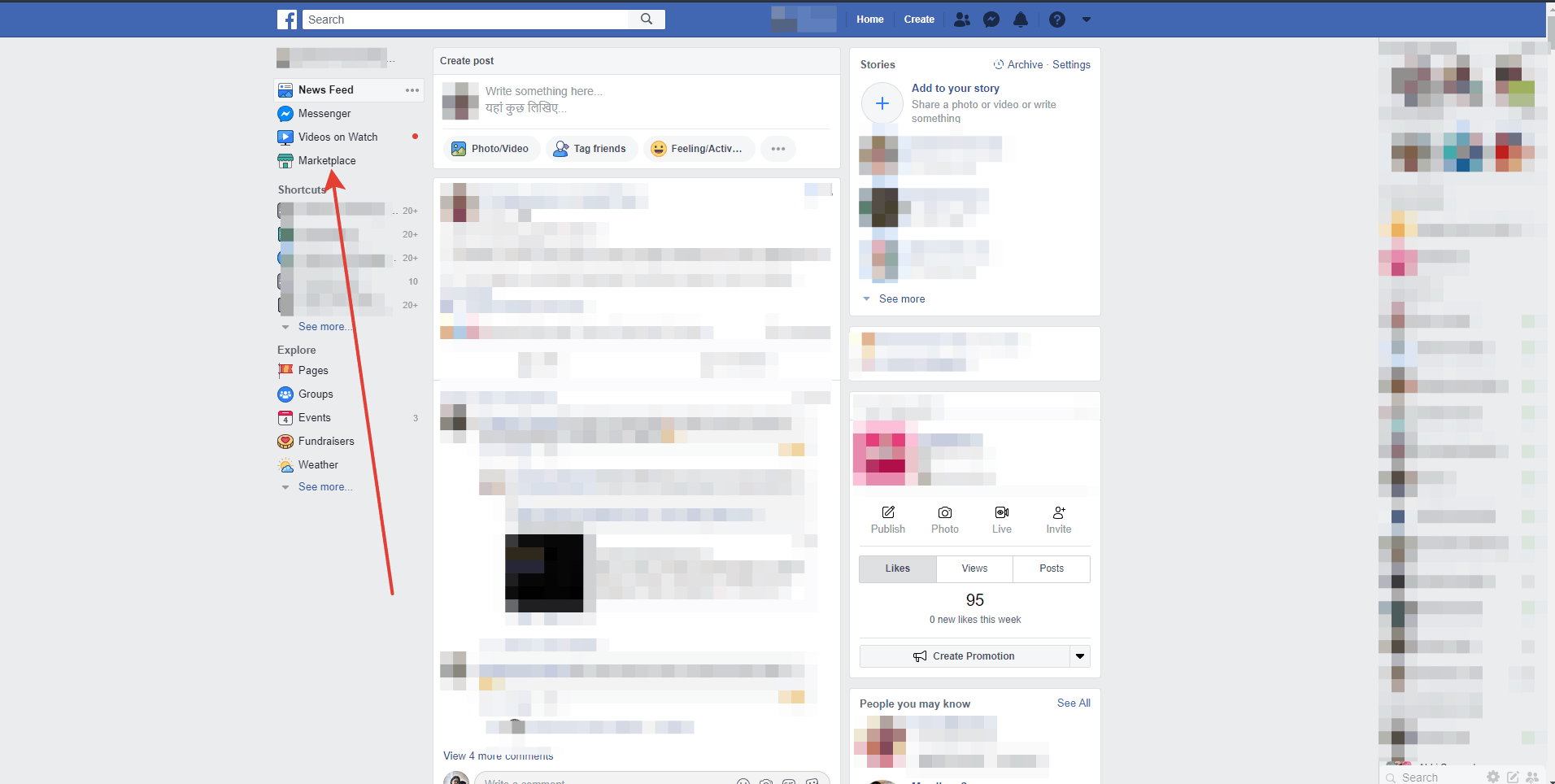 If you are unable to find this Marketplace icon, then try using this link to access it and check if it works or not or else you might need to look at the reasons again as to why Facebook Marketplace might not be available for you.
Summary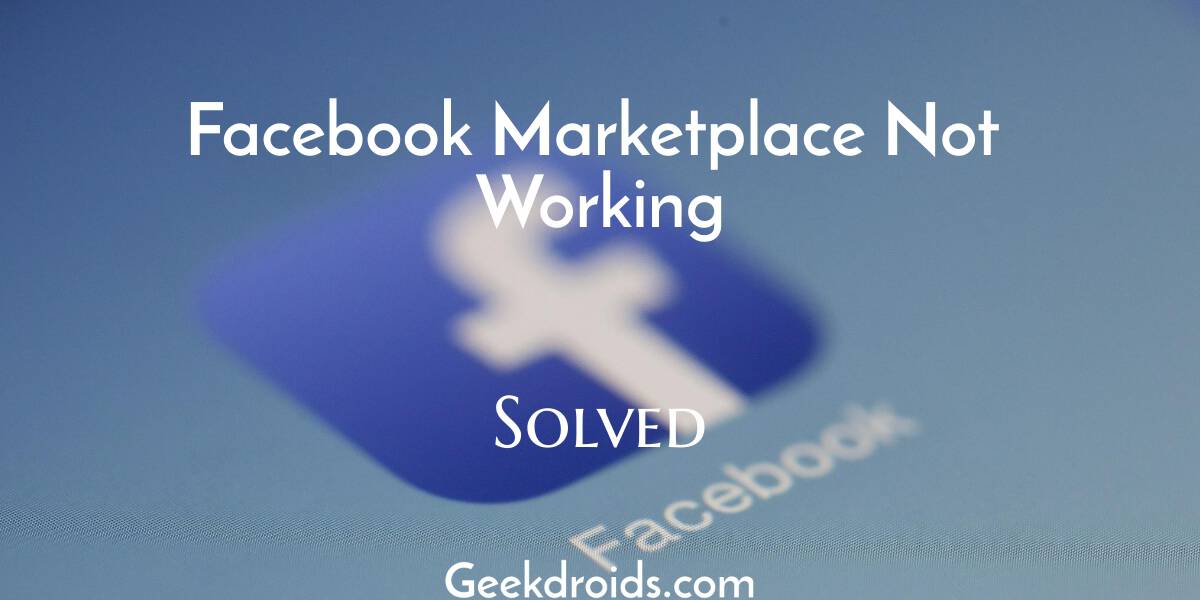 Article Name
[Solved]Facebook Marketplace not Working?
Description
Facebook Marketplace not Working Error Solved for all Devices Desktop, Android, iOs and iPhone.
Author