Facebook Marketplace is a very unique and essential feature of Facebook for its daily users but many people seem to report it to be not working. Many reasons can be attributed to why Marketplace is not working, like your account age, your age or maybe marketplace is not supported in your country.
Marketplace by Facebook was first introduced in the year 2016 as a safe way for people to buy and sell goods within their local areas. In these 4 years, it has quickly grown to be one of the most used platforms, used by millions of people to discover and buy things and also sell goods and earn a living.
But lately, as it seems a lot of people have been facing problems with it. As many people are complaining about not being able to access Facebook Marketplace or that it is not working on a wide array of devices such as the Ipad, iPhone, or an Android tablet or inside the Android App in their phones. there are also a bunch of people who seem to be facing errors on the desktop site and it is driving the people selling on the platform absolutely crazy.
Why is Facebook Marketplace not working?
There could be many reasons, as to why you are unable to get the marketplace option in the Facebook app or website, some of them with explanations are stated below –
Account Age – If you have a fairly new Facebook account, then you might not have the marketplace feature enabled for you. Facebook restricts new accounts from gaining access to the marketplace, in order to prevent spam and abuse of the system.
Your Age – There are also many claims that Facebook Marketplace is disabled for users with the age below 18 and these claims are true as the marketplace feature is only available to users above the age of 18 only. You could try bypassing it by changing your age but I doubt if that would work.
Living in an Unsupported Country – According to Facebook, Marketplace is available to most people who are 18 and older and reside in Argentina, Australia, Germany,  India, Ireland, Italy, Luxembourg, Netherlands, New Zealand, United Kingdom, United States and 40 more other countries, you can check the full list from here.
Your Device isn't supported – A lot of the older iPhones and Android devices and also iPod touch does not support Facebook Marketplace anymore. Facebook claims that it supports marketplace on iPhones above the version iPhone 5. So if you own a very old phone, with fewer resources such as RAM and CPU, then the marketplace feature might be restricted on your device and you could try using your Facebook account in a mobile browser and try to access marketplace in it.
How to fix marketplace not working on Android?
It seems that many people are unable to find the marketplace icon in the Facebook app on their android phones. If you are one of them, then follow these steps below to get it back –
Firstly, check if your app is updated to the latest version. Open Google Play Store and search for the Facebook app and check if you have the latest version or not. If not then please update it, as you could be missing out on marketplace because you don't have this update installed.
Next, open the Facebook app and then the home page of the Facebook app opens up like in the screenshot below.
If there is no Marketplace icon on the top shelf like the screenshot below then move over to the next step.
Click on the hamburger menu icon to your far right on the top shelf and then you shall see different sets of options like "View your Profile", "Friends", "Groups", etc.
Then, swipe up a bit and from the set of options select the option "Marketplace" and your Facebook Marketplace will open up.
Here you have Facebook Marketplace opened up right into your Facebook Android app. If after this you are still unable to get marketplace on your Facebook account, then I would suggest you contact Fb support through the Help & Support section inside the app.
How to fix Facebook Marketplace not working on pc?
You can easily access the Marketplace when you open your account via this option on the Facebook homepage as shown in the screenshot below. Alternatively, you can also use this link to access marketplace but if you get any kind of error while trying to access it then I would suggest you contact Facebook support. Incase facing the attachment unavailable error in Facebook, then check it out.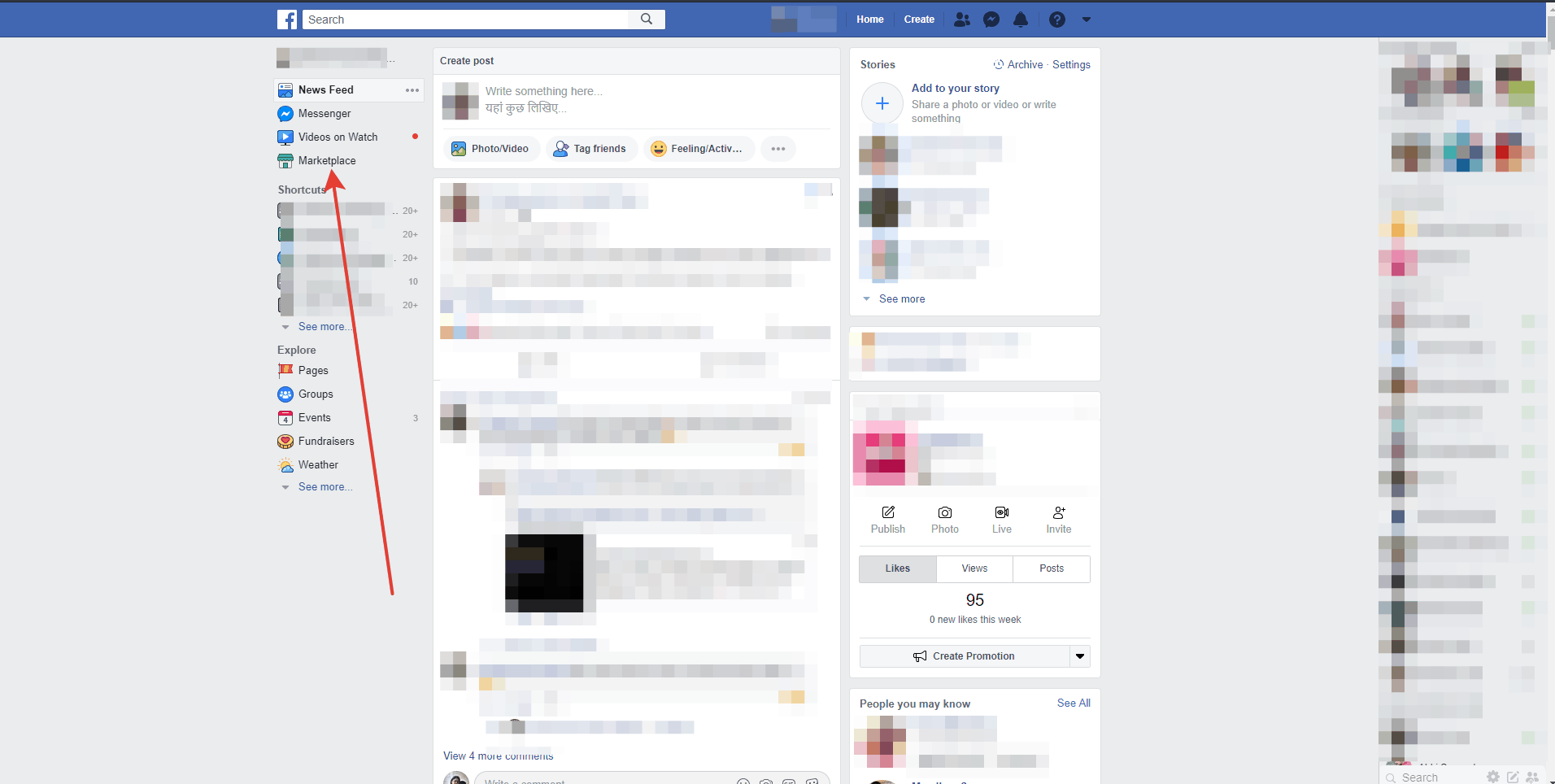 Summary
Article Name
How to fix Facebook Marketplace not working?
Description
How to fix Facebook Marketplace not working error for PC, Desktop, Android, iOS and iPhone.
Author