Facebook is the biggest social media website on this planet and it boasts well over 2 billion monthly active users. They seem to grow every quarter after quarter despite all the troubles from the Cambridge Analytica scandal and data privacy issues. Facebook sometimes runs into some kinds of problems and you the user suffer because of it. Privacy is a very intrinsic feature of Facebook and they claim to care a lot about their user's privacy.
A lot of users always complain about receiving an error with the name "Attachment Unavailable".
This attachment may have been removed or the person who shared it may not have permission to share it with you.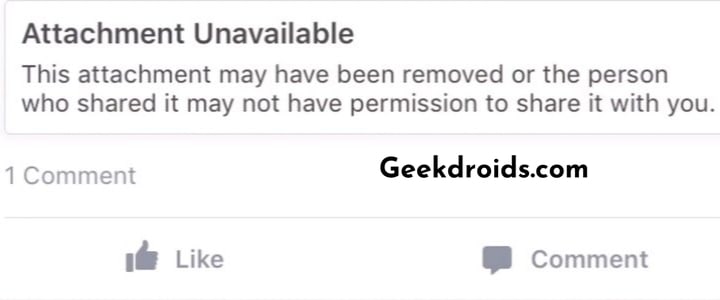 The main cause of this problem is a misconfiguration of privacy options or settings while posting the attachment which can be an image, video or any kind of media. There are generally 5-6 types of privacy options available to a user. Those are the ones stated below usually.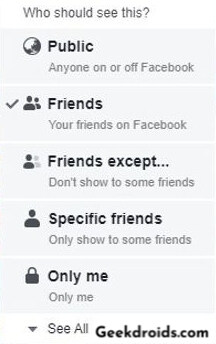 Public – To share with anyone on Facebook. Any user can see that post or media you shared.
Friends – Only the people who are friends with you on Facebook will be able to see that and no one else.
Friends except.. – This option allows you to show your post to all of your friends but also gives you the option to exclude some of your friends.
Specific friends – This option is particularly helpful if you want to show your posts to just a small number of your friends, whom you can easily select.
Only me – When this option is selected, the post can be only seen by you, who is the poster of the media. No one else besides you is able to view that.
Now coming to the main problem i.e., the Attachment unavailable problem. Here are a few ways by which you can solve it.
If your own posts are unavailable
If people are unable to view a certain image in a post, which was posted by you, then you should follow these steps.
Check your privacy options
Many times people change their privacy options while sharing something, maybe they are sharing some a bit controversial and it may offend some people or something that they don't want anyone else other than their friends to see or someone in particular to see. You will then have to change that privacy setting while posting or you can also change after posting it to the public so that everyone is able to view that attachment and no one sees "Attachment Unavailable" error.
In order to do that follow these steps while posting –
Open the dialog box to post and then select "Public" from the privacy options if you want anyone to be able to see your post or just friends if you only want your friends to see it.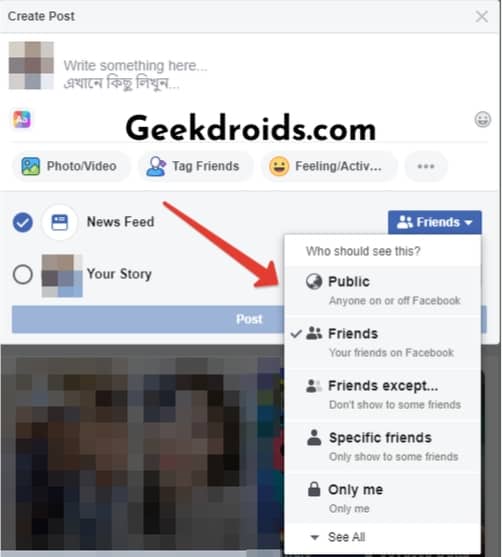 If the person who cannot your attachment is a friend of yours on Facebook, then selecting any of the public or friends options will work. If they are not in your friend list, then setting it to public should solve the problem for them. Similarly, change the privacy option to public while posting in groups as a lot of people might not be in your friend list in groups and may not be able to see the attachment that you posted.
Set your default privacy settings to public
To avoid the hassle of changing your privacy settings every time you post something, then you should directly go to your Facebook settings and change them permanently but do not worry as you can easily change it anytime you want.
Click on the submenu option on the top toolbar and then click on settings option.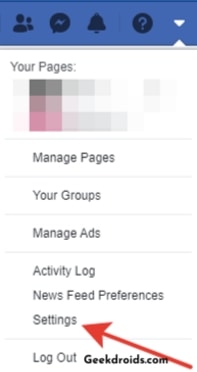 Then when the Settings page opens up, click on the Privacy option.

Then change the option to the public for "Who can see your future posts?" under the Your Activity option. And its done now on all your posts will bt default have the public privacy settings applied to them.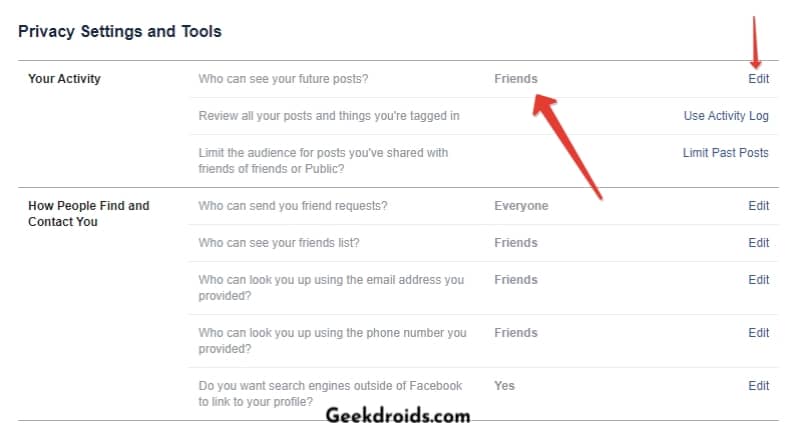 If someone else's posts are unavailable
Well if as a user you are having this problem while viewing other any other user's posts, then you should inform the concerned user about that, and tell them that they might have their privacy settings misconfigured and should look into it.
Summary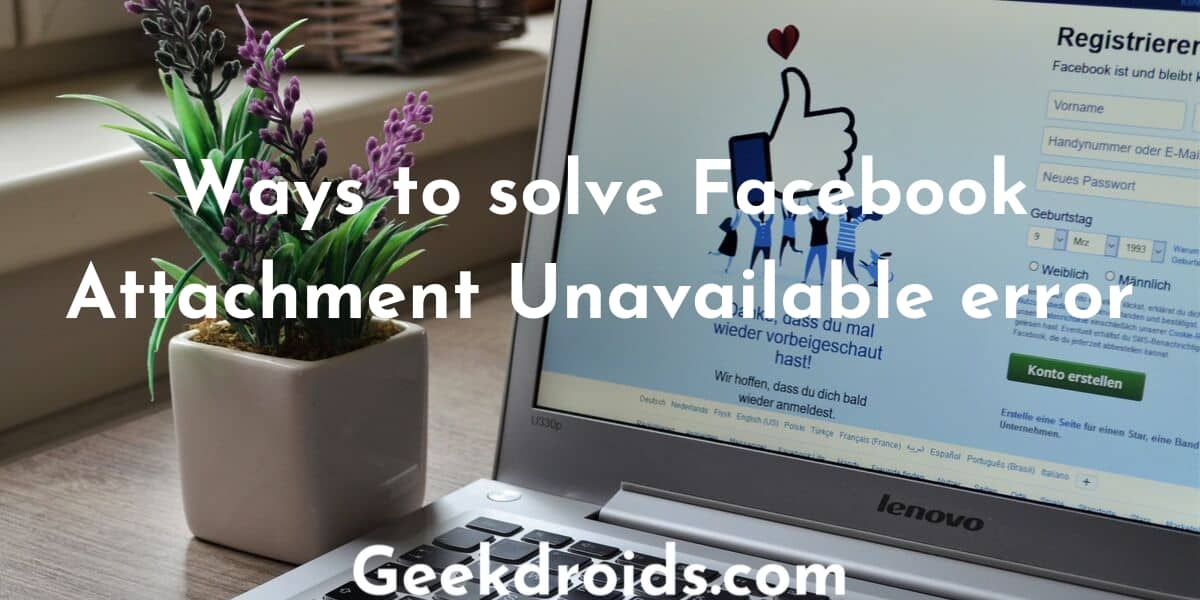 Article Name
Quick ways to solve Facebook Attachment Unavailable error
Description
The quickest ways to solve the Attachment unavailable problem with Facebook. Solve it with your own posts or anyone else's post.
Author
Publisher Name
Publisher Logo