YouTube is a great platform when it comes to videos and is also easily accessible. Anything you want to learn or want to binge-watch or any music you want to listen to is available on YouTube. But there are many extra features which have been requested by users from a long time are missing from the website and one of the missing features is the reverse Youtube playlist feature.
Many users seem to really want this feature as there are thousands of comments demanding the ability to reverse playlists but YouTube pays no heed. But don't worry as there are many third-party tools which you can use to easily reverse your playlists on YouTube.
How to reverse a YouTube playlist?
There are different ways and different extensions or tricks which you can use in order to reverse a playlist on YouTube or watch a playlist in reverse on YouTube. Follow the different tricks below which we have found to be reverse your playlists on YouTube.
1. Use Browser extensions
There are extensions available on the Chrome Extensions website which have the feature to reverse a playlist along with many different other useful features.
First, install any one of these two extensions Iridium for YouTube or Improve for YouTube.
Then open the playlist which you desire to play in reverse.
Play the first song from it and at your right side where the playlist contents are listed, you will see a reverse playlist button.
Click on that and your playlist will be reversed.
2. Change the ordering in settings
If you are the owner and the creator of the playlist, then you can change its order from the playlist settings. You can try this trick both on your desktop and mobile phone. If you are not the creator of the playlist and can't edit it then move on to the next trick.
Open the playlist which you wish to reverse.
Then click on the three dots menu under the playlist name from those options select the 'Playlist Settings'.
Then click on the 'Advanced Settings' options on the next popup.
A new page will open up, now in that small popup click on the ordering options and change to whichever order you want your playlist to be in.
Then click on the 'Save' button and save your changes. Now playlist will be set in according to the order which you selected.
3. Use third-party websites
If you are not the creator of the playlist which you want to reverse or watch in reverse then this trick is for you. You can also use this trick both in your desktop and mobile.
Visit this website Playbackloop and enter the link of the playlist which you want to reverse.
Then click on search icon button beside and a new page will open.
Now your playlist will open up, along with all the videos in the playlist.
There is an option at the top to order the playlist in whatever particular order you wish. Select any one of them and your playlist will automatically rearrange itself.
Summary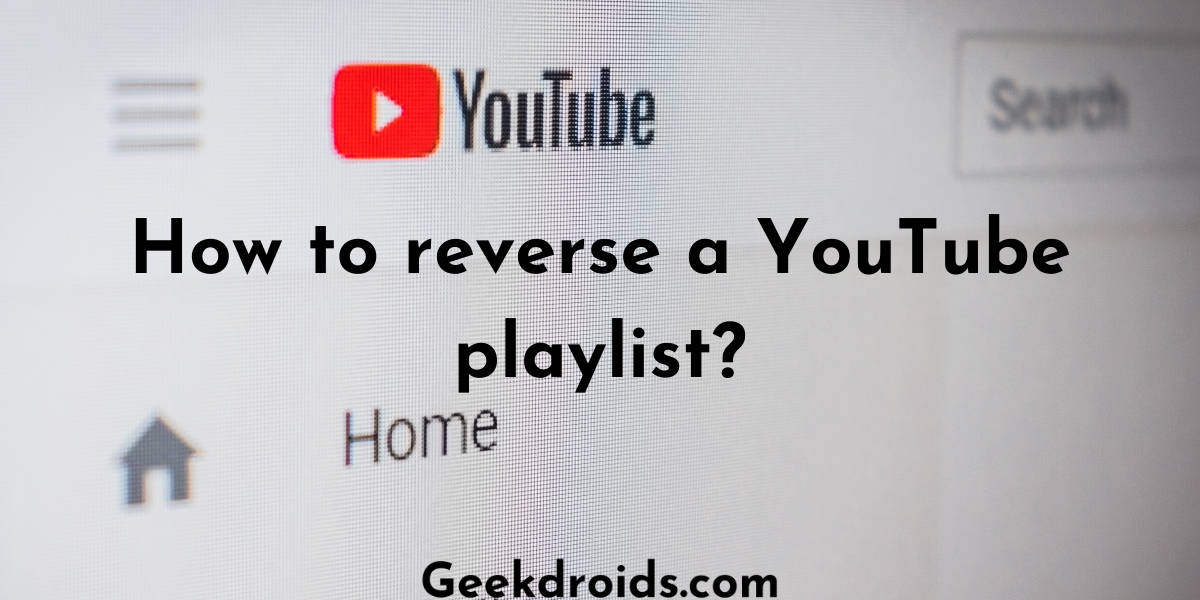 Article Name
How to reverse a YouTube playlist?
Description
Check how to play or watch a YouTube playlist in reverse order or just how to reverse a YouTube playlist.
Author