Netflix undoubtedly is the best streaming service and they come out new and awesome content every day. But sometimes users do encounter various problems with it while streaming their favourite shows. One of those errors is the tvq-st-103 error, which is usually accompanied with messages like 'Netflix has encountered an error' or 'Unable to connect to Netflix'.
The Netflix tvq-st-103 error happens when there is a network connectivity problem in your device which is preventing the device from connecting to the Netflix service. But don't worry as there are a few ways in which we can identify the cause of the error and then fix it.
How to fix tvq-st-103 error in Netflix?
Here are the different methods in which you can fix the tvq-st-103 error that you face while streaming on Netflix –
1. Reset router settings
Maybe you were just messing with your router settings in the hopes of increasing your internet speed but it all went to vain and now you are stuck with this annoying error in Netflix and are unable to binge watch any shows.
Well to prevent that simply log in to your router administrator settings and then click on the reset button to default button or you can also contact your ISP to help you reset your router if you are unable to. After resetting your router, make sure to restart it also once and then start streaming your favourite shows on Netflix again.
Usually, the problem lies with your DNS settings, so set them to what was provided by your ISP and you will Netflix works fine now. This solution has been reported by many users to be working in fixing the tvq-st-103 error in Netflix.
2. Restart your device
Whatever device that you are using to stream, it may be a Roku, Amazon Firestick, Playstation, a Smart Tv or an Xbox, restarting might just fix this problem for you. Switch off your device for at least a minute and then restart and stream Netflix. If still facing the same problem check with other video streaming sites like Twitch and Youtube, to make sure that the problem isn't Netflix specific.
3. Check internet stability
Netflix needs a fast and stable internet connection to function properly, so check if your network speeds are up to mark and also check your ping on speedcheck.org. If you find any anomalies, then report it to your ISP so that they can fix it quickly.
The main problem of the tvq-st-103 error is a poor internet connection which is preventing the Netflix app on your device from connecting to the Netflix servers. But if you tried all the above solutions and you also have a stable and fast internet connection, still you are faced with this dreaded error, then you should contact Netflix support and report about your problem.
It could also be that the Netflix service might be experiencing hiccups and could be down, so check this page or the downdetector website, if Netflix indeed is facing problems, then you will just have to wait it out.
Summary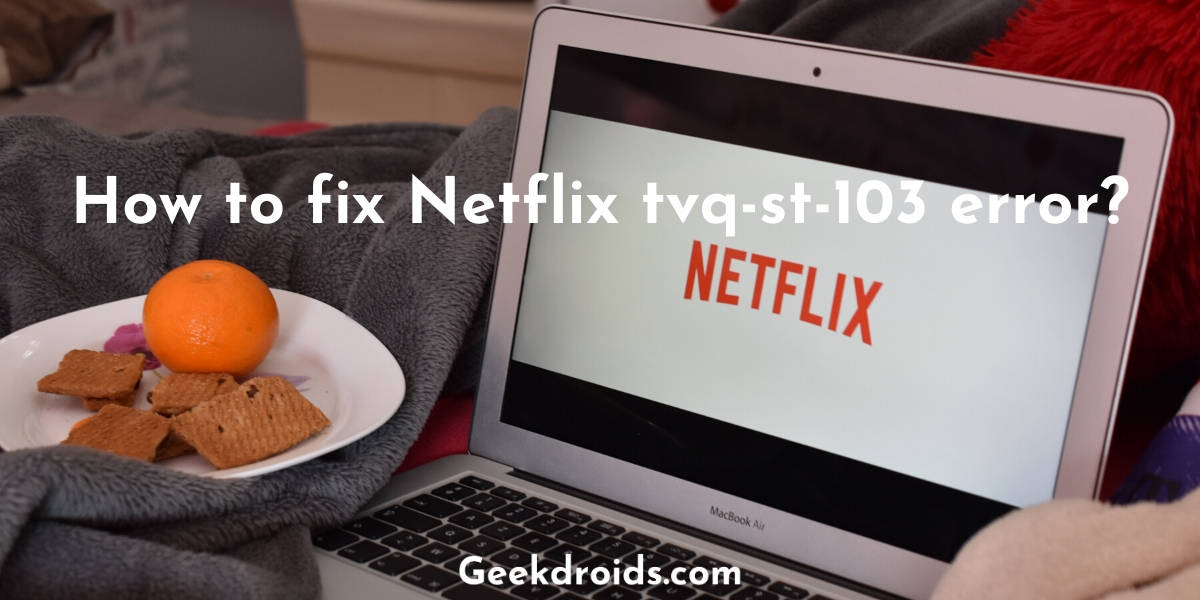 Article Name
How to fix Netflix tvq-st-103 error?
Description
Check out how to fix the tvq-st-103 error in Netflix. Here are a few easy solutions to fix the tvq-st-103 error.
Author