FedEx is a shipping company that provides package services to businesses and consumers around the world. It has been in business for over 40 years and is a great shipping company that offers excellent rates and reliability. However, there may be times when you need to reroute or change the delivery address on your package. You can do so by using FedEx's online service. Here's how you can change your delivery address in FedEx.
When can you request an address change?
According to FedEx, you can only request for an address change if you fulfil certain conditions –
If the new address isn't in a different country.
If the shipment hasn't already been delivered.
If the shipper hasn't put any restrictions on rerouting or changing addresses.
Also, there are restrictions on the kind of rerouting that can be done. Here are those restrictions –
The address can be changed from one street address to another street address but both have to be in the same city.
If it's being held up at a FedEx location, then you can request it for delivery.
If it's out for delivery or requires delivery instructions, you can instruct it to be held at a FedEx location.
Can be rerouted from one FedEx hold location to another hold location in the same city.
How to change the delivery address in FedEx?
Here's how you can change your shipment's delivery address –
 Login to fedex.com and click on the "Track & Manage" button located at the top of your screen.
 You will see four tabs across the top, select 'Shipment Details'.
 After selecting this tab you can change or verify any information with respect to your shipment using both drop-down menus as well as keying in new values where necessary.
How to contact FedEx to change delivery address?
You can use 03456 07 08 09 to contact FedEx about the address change or you can also use your country's 1800 FedEx number to contact them.
Summary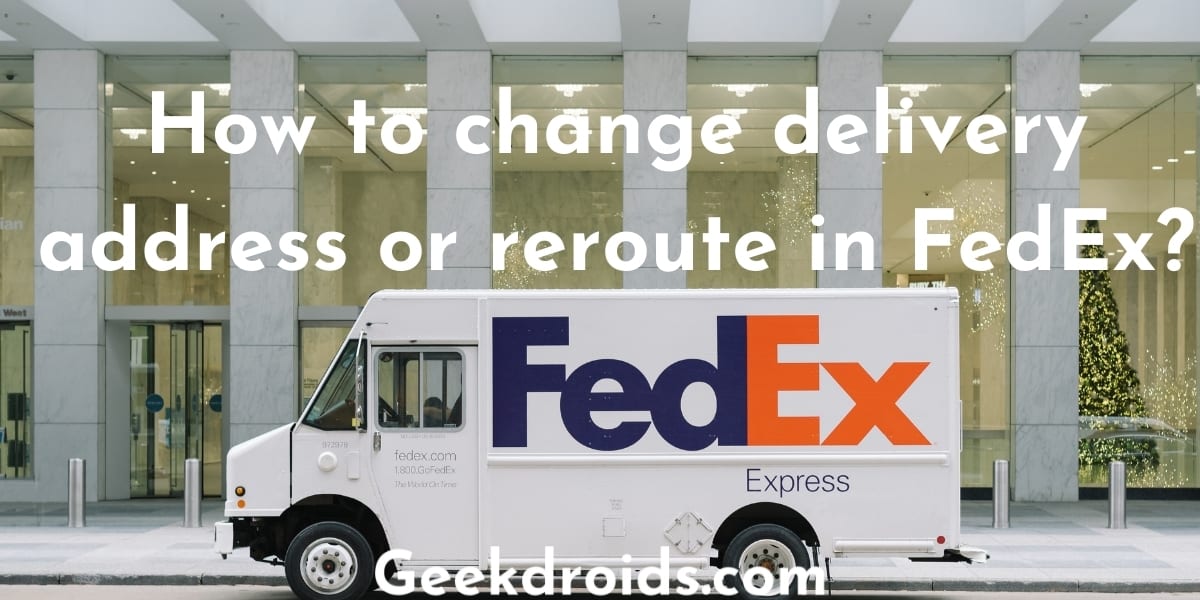 Article Name
How to change delivery address or reroute in FedEx?
Description
Check out how you can change your FedEx package's delivery address or reroute it and what are the restrictions placed on rerouting a package.
Author