Mozilla Firefox users sometimes encounter this error message- 'No video with supported format and MIME type found' while trying to play or stream a video on a website. This error can be seen on video streaming websites and social media websites which use the HTML5 video player or the Adobe Flash Player.
Users encounter this error on sites like YouTube, Facebook or Pornhub but don't worry as this can be easily fixed by following a few quick steps.
How to fix 'no video with supported format and mime type found'?
Before going into any solutions first restart your browser and device and then try streaming the video which showed error previously. If you encounter the same error again ensure that you are updated to the latest version of the Firefox browser. If not then update to the latest Firefox version and try streaming, if the error appears again follow the other ways to fix this below –
1. Update Flash Player
Adobe Flash Player has become old and it will meet its end of life in December 2020 but is still used by many websites. So you need to make sure that you have the latest version installed, in order for all the components of a website to function properly.
Download the Adobe Flash Player setup from the official website, select your operating system and the correct version.
Then install by following the on-screen instructions and give your browser a restart.
Now you should be able to play the video without any error.
2. Clear browser cookies & cache
If cache and cookies haven't been cleaned in a long time they can get corrupted and cause problems, it always better to clear your browser cache periodically.
Type about:preferences in the address bar and press enter.
Then search for 'Cache' in the search field.
The 'Cookies and Site Data' option will appear, now click on the 'Clear Data' button.
Now tick both the options 'Cookies and Site Data' & 'Cached Web Content' which appear in the Clear Data window.
Then click on the 'Clear' button and your browser cache and cookies will be deleted. Do note that clearing all your cookies will also log out of all the websites that you are currently logged in your browser.
3. Delete unwanted addons
We use addons with browsers to enhance our browsing experience and add additional capabilities to it but sometimes some addons can conflict with websites and cause problems. Removing unwanted ones can help solve your problem.
Go to about:addons and disable all currently installed addons.
Then refresh the webpage and if the video starts playing then one of those add-ons were the culprits causing the error.
Now enable the addons one by one and see which one causes the video to show the same error.
Get rid of that add-on and then you are good to go.
If you use Windows N(Europe) or Windows KN(Korea) then these operating systems lack the media-playing abilities and you will need to download the media feature pack from Microsoft and install using the on-screen instructions. Then load the website and the video should play without any problems now.
Try using the Safe Mode in Firefox by keeping press the shift button while opening Firefox and when prompted click on the 'Start in Safe Mode' button and try streaming the video in Safe Mode. You can also use the 'Refresh Firefox' button to completely factory resetting Firefox settings while saving important information.
Summary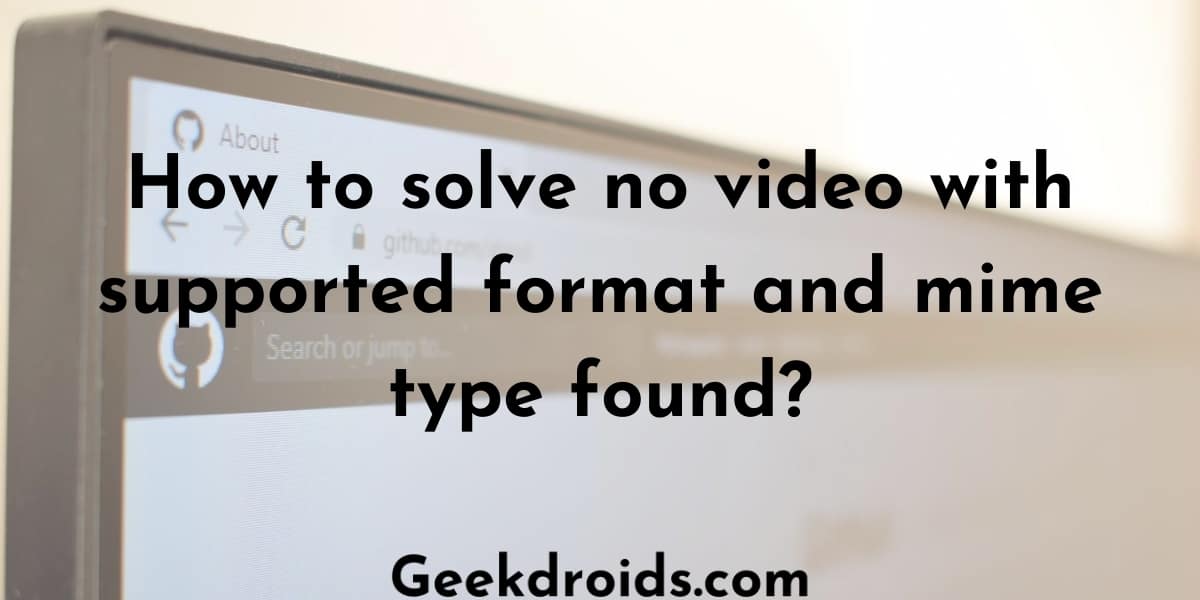 Article Name
How to solve no video with supported format and mime type found?
Description
Check out how to fix the error code no video with supported format and mime type found in Mozilla Firefox.
Author