The CRDOWNLOAD file extension belongs to files created by the Google Chrome Browser or any other Chromium-based browsers like Opera, Microsoft Edge or Vivaldi when you are downloading some files.
Until the downloading hasn't concluded, this file will be present and will only go away after correctly completing the download. It is essentially a partially downloaded file that was created as kind of a placeholder by the browser.
By default, while the download process is running, these crdownload files can be found inside the default download folder in Windows and the downloads folder on Mac OS.
The crdownload extension is appended to the file name and is changed to the original file extension once the download is completed. Chrome download can sometimes fail, and therefore, the crdownload file extension might not be changed.
This file will remain if, for some reason, the downloading fails. You will need to manually delete it or resume the download from the downloads tab.
How to open a CRDownload file?
It isn't exactly possible to open a .crdownload file. Your chances of opening it depend on the type of file you were downloading.
If it's a video file like mp4, you can open that file with the VLC media player, and the video will play to the point which it had downloaded.
If it's an audio file like mp3 or WebM, then open the .crdownload file with any audio player or even the VLC media player can the file to the point it has downloaded.
Can I delete crdownload file?
Yes, the .crdownload file can be deleted if you don't have any download running right now. If you have a failed download, the file can also be deleted, but if you have paused a download, then it needs to be cancelled, and then the crdownload file will be automatically deleted.
How to recover crdownload file?
You can recover it by renaming the crdownload file extension. If it is an mp3 or an mp4 or any video or audio file, you can remove the crdownload extension and then open it with the VLC media player, and it will play to the point it has downloaded.
The same thing isn't possible with exe files or archives, as they need to be downloaded entirely before being opened.
Summary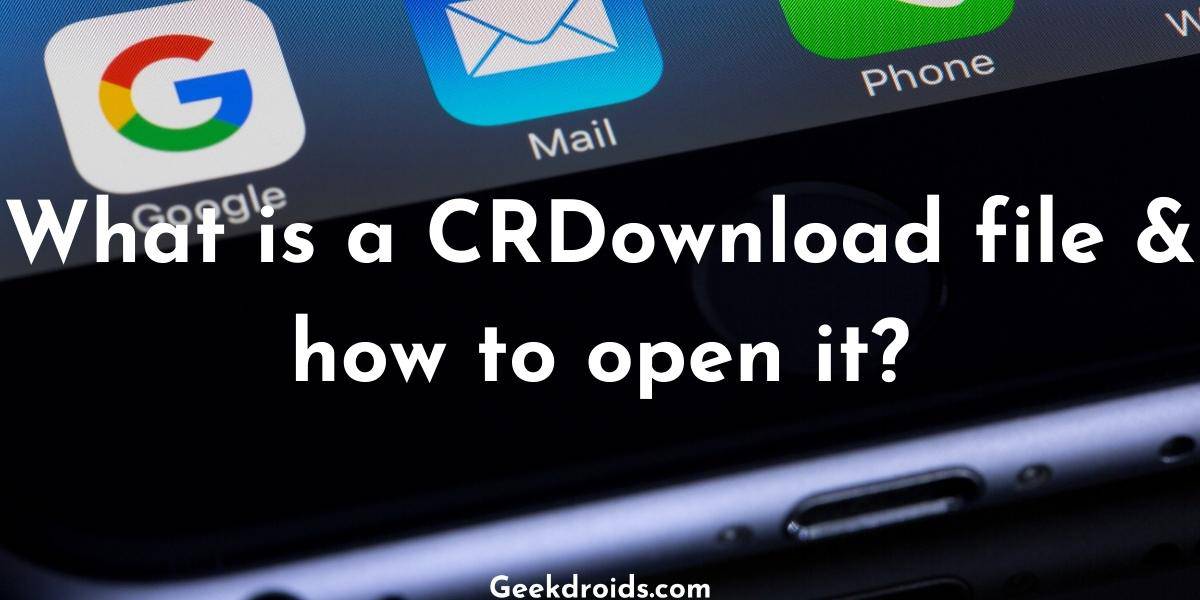 Article Name
What is a CRDownload file & how to open it?
Description
Crdownload is a file extension added by Chromium-based browsers to pending or partially downloaded files.
Author